The 2023 lineup has been released and we're gearing up to celebrate TEN years of free live music in South Lake Tahoe! We've got an incredible lineup, lots of new vendors, local beer on tap, our 100th free concert & great vibes in store for this community!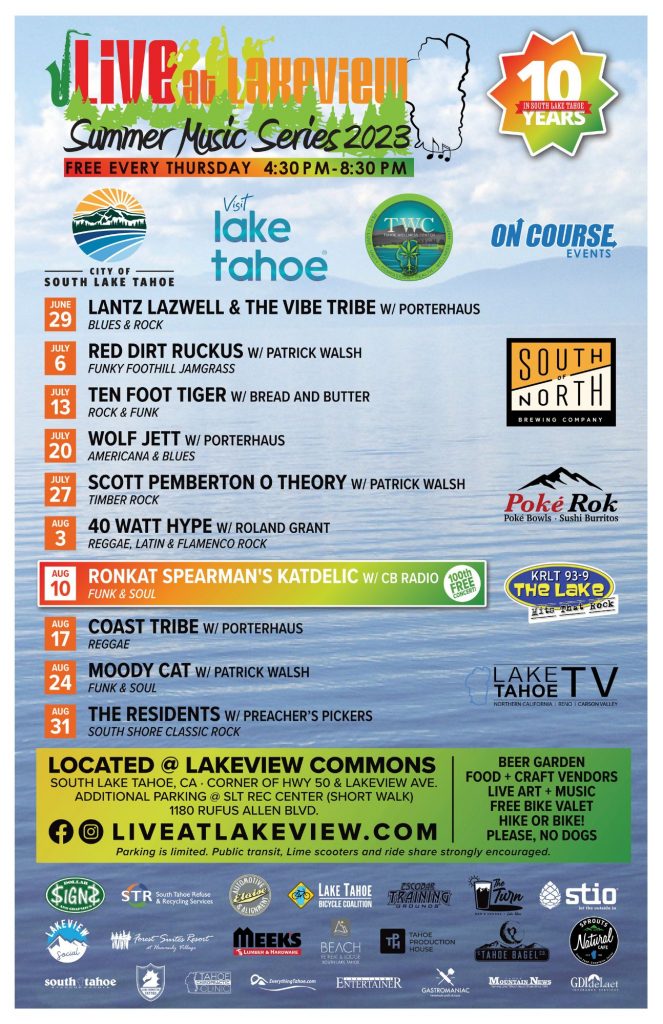 Over the last decade, there have been hundreds of bands from all over the world. The 2023 lineup features series favorites such as Scott Pemberton O Theory and 40 Watt Hype, plus some new acts including Ten Foot Tiger, Wolf Jett, Coast Tribe, The Residents & more.
This summer will serve up something for everyone with genres ranging from Blues & Rock to Americana, Funk, with a little bit of Flamenco Rock, Reggae and Soul all on the shoreline of South Lake Tahoe.
For the first time in the history of the series, two acts have been offered residency performances in order to highlight some of the local talent in a different way. Opening act performances from Porterhaus and Patrick Walsh can be enjoyed multiple times throughout the summer. 
Visit Lake Tahoe presents special performances for the 100th free Live at Lakeview concert from Ronkat Spearman's Katdelic & CB Radio. Ronkat Spearman is a grammy nominated, BMI songwriter who spent over a decade on guitar, bass and vocals for George Clinton and Parliament Funkadelic.
Local beer will be served on tap inside the beer & wine garden, courtesy of South of North Brewing Company. Proceeds from the beer & wine garden will support the Lake Tahoe Bicycle Coalition this year, helping Tahoe to become more bicycle friendly.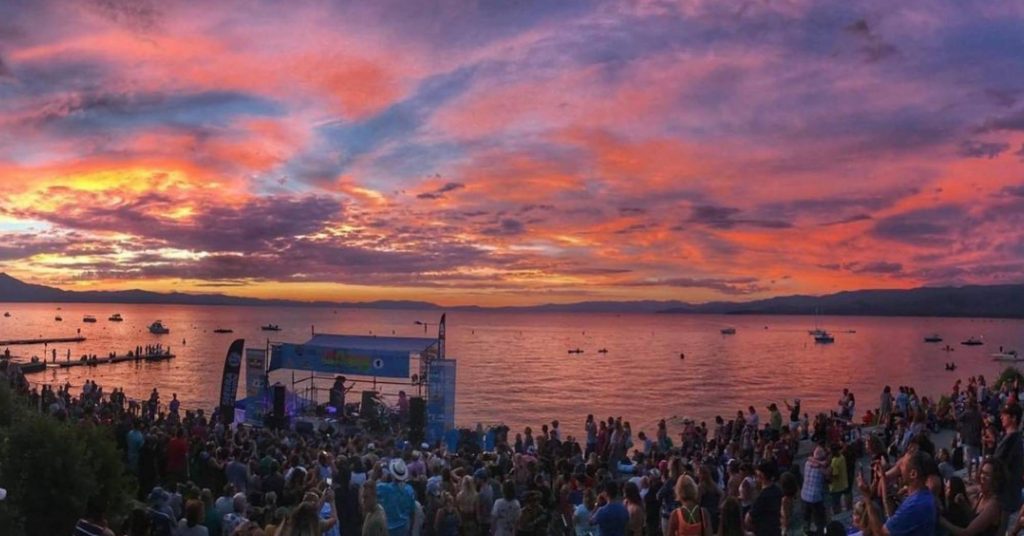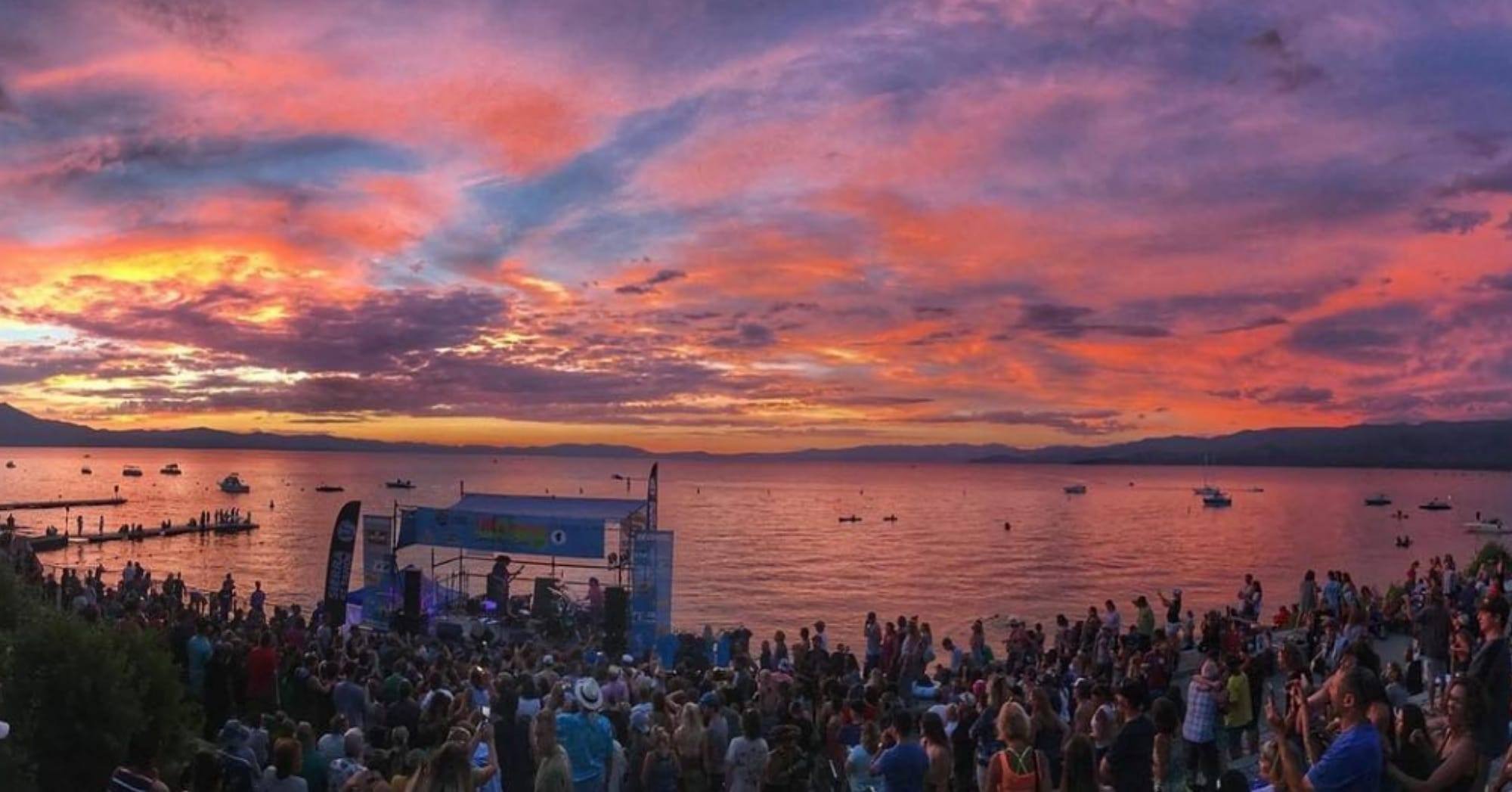 Live at Lakeview is a free weekly concert series hosted from 4:30 – 8:30 pm at Lakeview Commons, in the heart of South Lake Tahoe. Every Thursday (June 29-August 31) the event hosts live music and art on the beach, along with a variety of local merchants and delicious food options plus amphitheater style seating and breathtaking views of Lake Tahoe from the beer garden.
Parking is limited around the venue; however, a complimentary bike valet service is offered every week. Biking or lime scootering (with proper lighting) as well as ride-share services, carpooling and public transportation are all strongly encouraged. Additional parking is available at the South Lake Tahoe Recreation Center (1180 Rufus Allen Blvd.)