The Return of Live Music!
Live at Lakeview officially begins Thursday, August 5, 2021. Full schedule below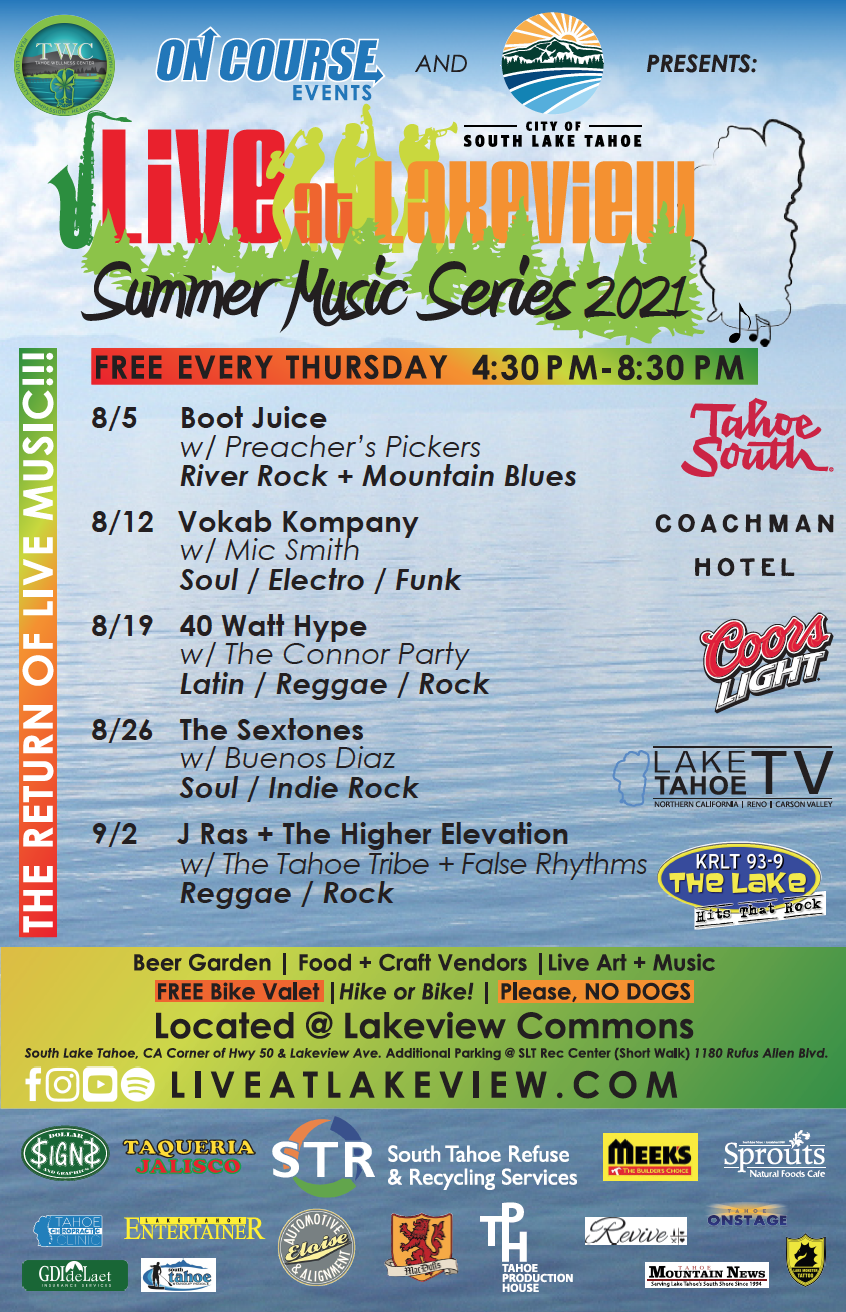 To get involved, stay connected or provide support please follow @LiveatLakeview on Facebook, Instagram and Twitter.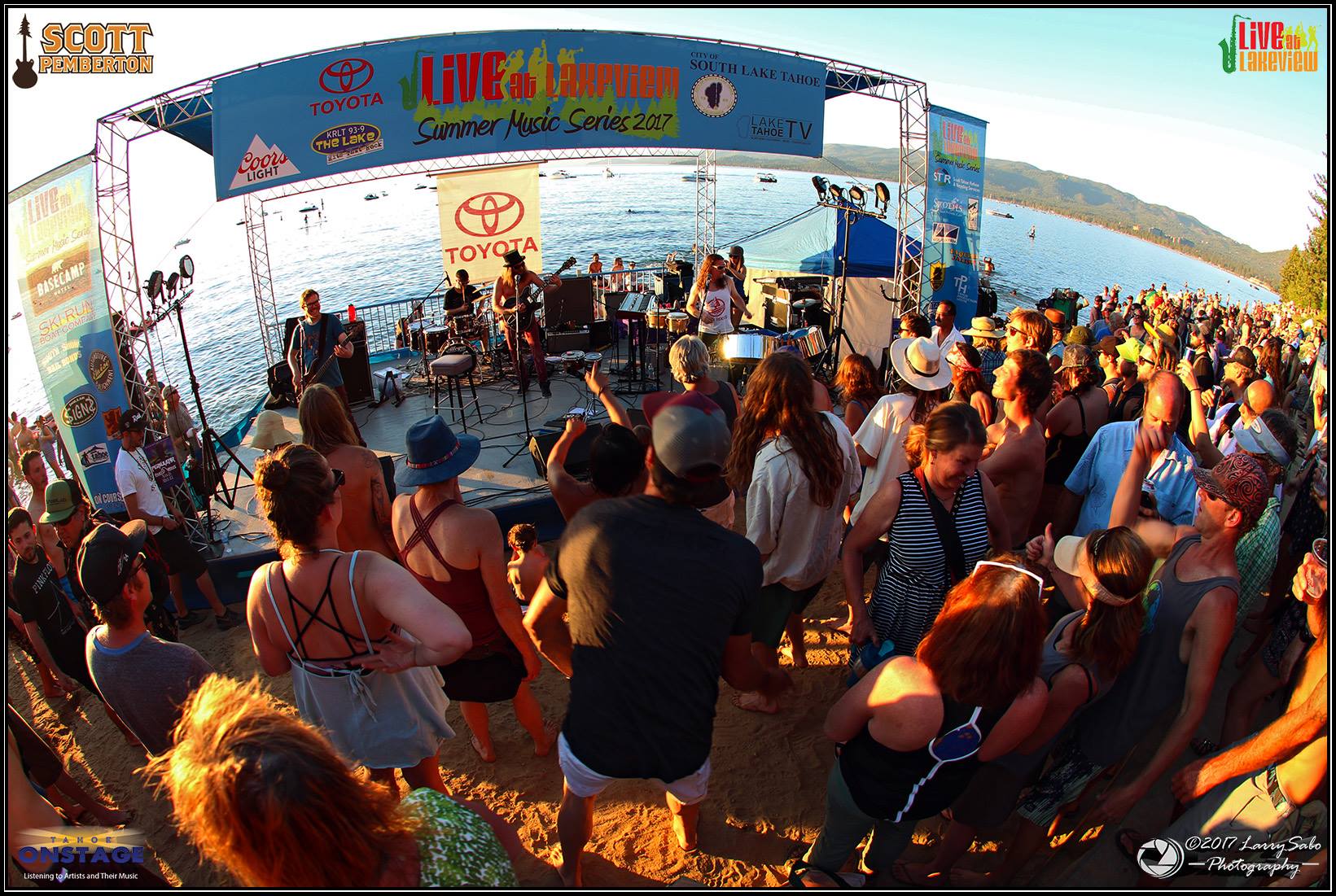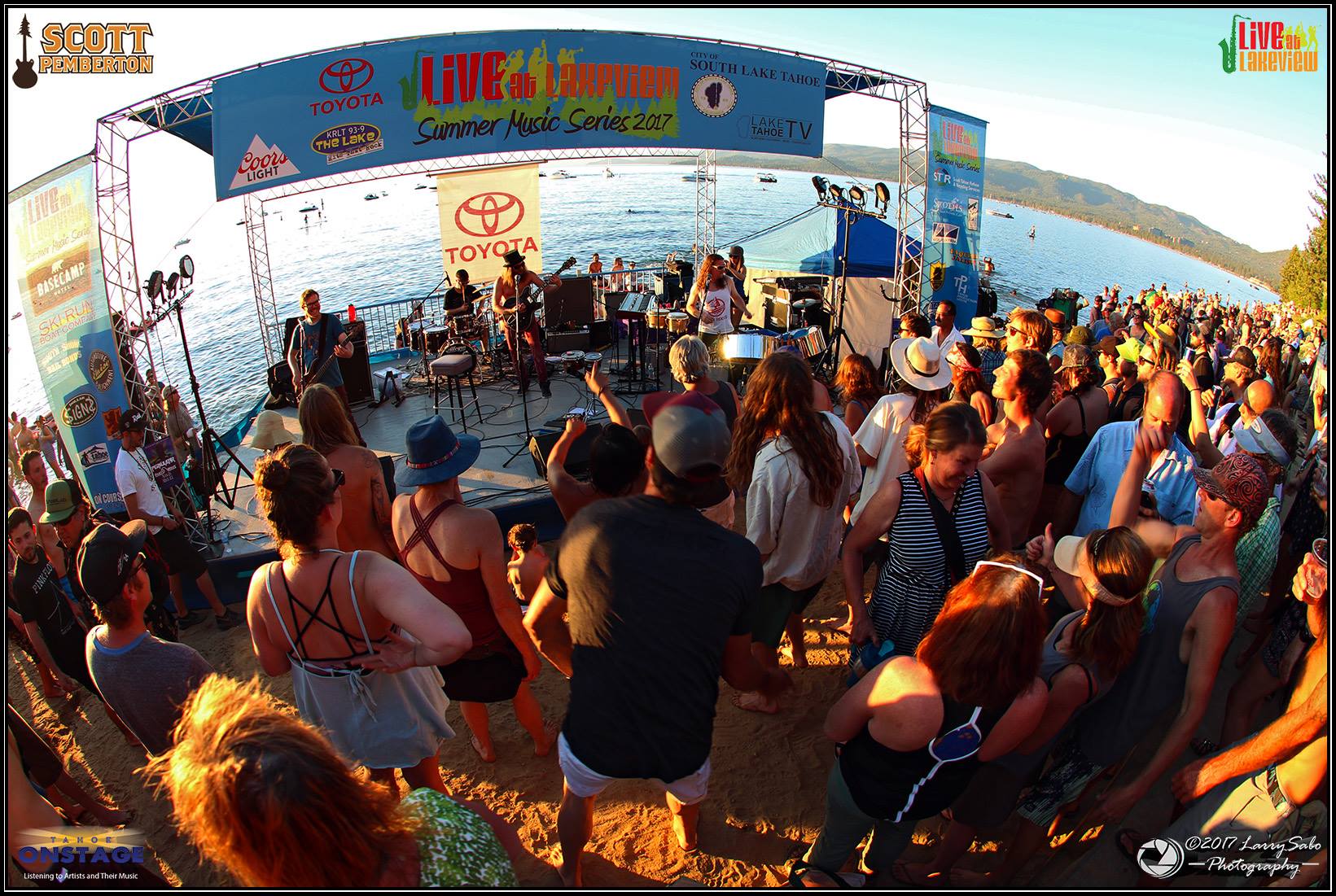 The series takes place at Lakeview Commons (intersection of US HWY 50 and Lakeview Avenue) every Thursday evening June 21st-August 30th! Come enjoy live music, unique local vendors along the shore of beautiful Lake Tahoe! Stunning views, Stand up paddle board rentals, a beautiful sandy beach, amphitheater seating, and fun for the entire family!
Bike or hike! Live at Lakeview offers a FREE bike valet service every Thursday.
FREE parking is available at the South Lake Tahoe Recreation Center located at 1180 Rufus Allen Blvd