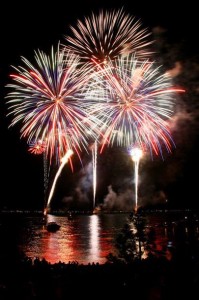 In celebration of Independence day, the Live at Lakeview crew will be taking this Thursday off to enjoy the festivities and, of course the fireworks. There will not be a Live at Lakeview concert or a Live AFTER Lakeview party this week.
Don't worry, we promise to bring all the fun times back the following Thursday, July 11th with Naive Melodies and special guest, Ashley Kepler! Plan on spending every Thursday through the end of August with us at Lakeview Commons!
For this Thursday, we wish you a super fun and SAFE holiday weekend! Our crew will be enjoying our only Thursday off for the season and we look forward to seeing you next week!