The sun is shining, the air is toasty, and the forecast is nothing but blue skies (freaking FINALLY, amiright?!).  That's right ladies and gents, summer is here and the kick off to Live at Lakeview is just around the corner!  Since you already know Lakeview Commons is the spot to be this Thursday, your next move is figuring out how you're going to get there AND make it home safely, 'cause let's be real, the beer garden is calling your name.  Lucky for you, there's a TON of options for making it down to break it down with Live at Lakeview fav, The Scott Pemberton Band.

If you're a Live at Lakeview OG, this first tip may seem like a no-brainer.  For those of you that don't know, the free bike valet is where it's at!  Pump up those tires, make sure your bike lights are shining bright, slap some fresh stickers on your helmet, and spruce up that basket with some fresh flowers in preparation.  Bear in mind that while the valet is FREE, each week it is run by a different non-profit, which means that fiver you slip the homie working the door is always going to a good cause.  You'd never drop your car off without tipping the valet, so why should your bike be any different?!
We want you to have fun AND be SAFE, please take note that you can get a BUI (biking while intoxicated) so don't go TOO hard in the paint in the Beer Garden if you're trading four wheels for two. Designate a sober driver or take advantage of the fact that Lyft + Uber are all up in South Lake Tahoe!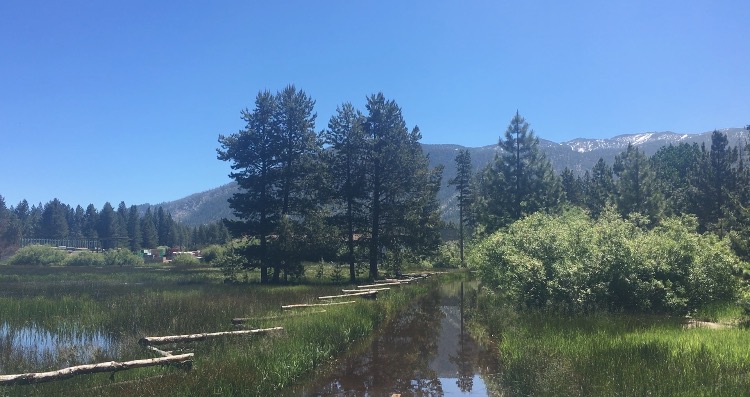 Also be aware that thanks to a winter that just wouldn't quit, sections of some bike paths may be covered in water, so scope out your route in advance to ensure you don't run into any hiccups on your way to the show. The marsh behind Meeks seems to have the most water overflow, FYI.
Speaking of the winter to end all winters, those of you who've been to Lakeview Commons lately may have noticed the stellar effect Snowmageddon 2016-17 has had on Big Blue.  Thanks to the rising lake level, spots on the beach will be few and far between this summer, with a whole bunch of people and not a lot of shoreline.  Make the most of it and show off those guns you got from shoveling your life away by kayaking or paddling to the show—after all, we chose to live by this beautiful lake for a reason!  How many of your friends from out of town can say they've paddled to a FREE live concert and enjoyed it from the shallows of a beautiful and pristine mountain lake?  Bragging rights for daaaaays, my friends. Make sure you share your #paddletopemberton adventure with us!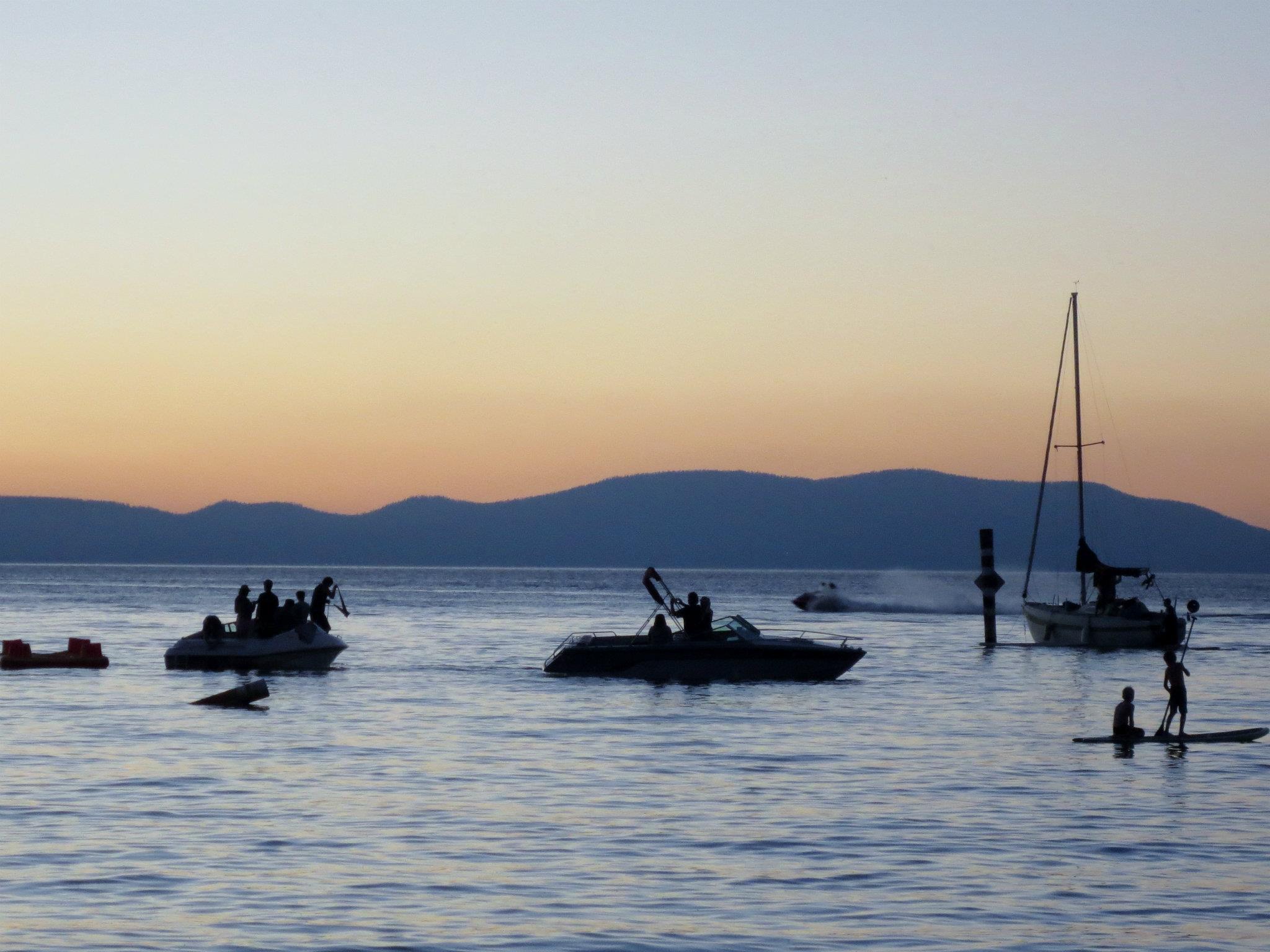 If you haven't committed to purchasing a kayak or paddleboard quite yet, hit up the crew at South Tahoe Stand-Up Paddle or Ski Run Boat Company for affordable rentals so you can try before you buy or live like a Lake Tahoe baller for a day.
For those of you that like to keep it old school and rock four wheels, I suggest arriving early to snag a prime parking spot.  I know what you're thinking, some of us can't always make it as early as we'd like because we're busy working for the man stacking dolla dolla bills.  As usual, the Live at Lakeview crew has your back with additional parking at both the rec center AND the library to alleviate your parking woes.  We got you, fam.
Now that you've got your travel plans on lockdown, it's time to figure out which signature dance move you're gonna bust out to celebrate the sunshine!
Written by Alex Blevins