It's hard to believe this is already the sixth year we've been able to host FREE concerts on the beach for our community in South Lake Tahoe. We've put together a list of our top ten Live at Lakeview Essentials for those of you that have yet to experience the magic that is Live at Lakeview, or maybe you simply forgot how to summer after #Snowmageddon2017! Either way, we've got you covered to make sure you have an absolute BLAST next Thursday + every Thursday this summer!
B.Y.O.C. (Bring Your Own Chair)
We are blessed with one of the most spectacular venues in the Lake Tahoe basin so come prepared with a comfy chair so you can post up and take in all the views!
Cash is King
Live at Lakeview is always FREE to attend, but there are plenty of ways for you to show your support for the series. Shopping with local vendors and grubbing down on some kettle corn, fire-cooked pizza or delicious fish tacos are all great options. Every beverage you buy in the beer/wine garden supports the event series AND South Tahoe BMX Association, which is another fantastic way to provide support.The beer / wine garden, as well as most vendors, are CASH ONLY so come prepared!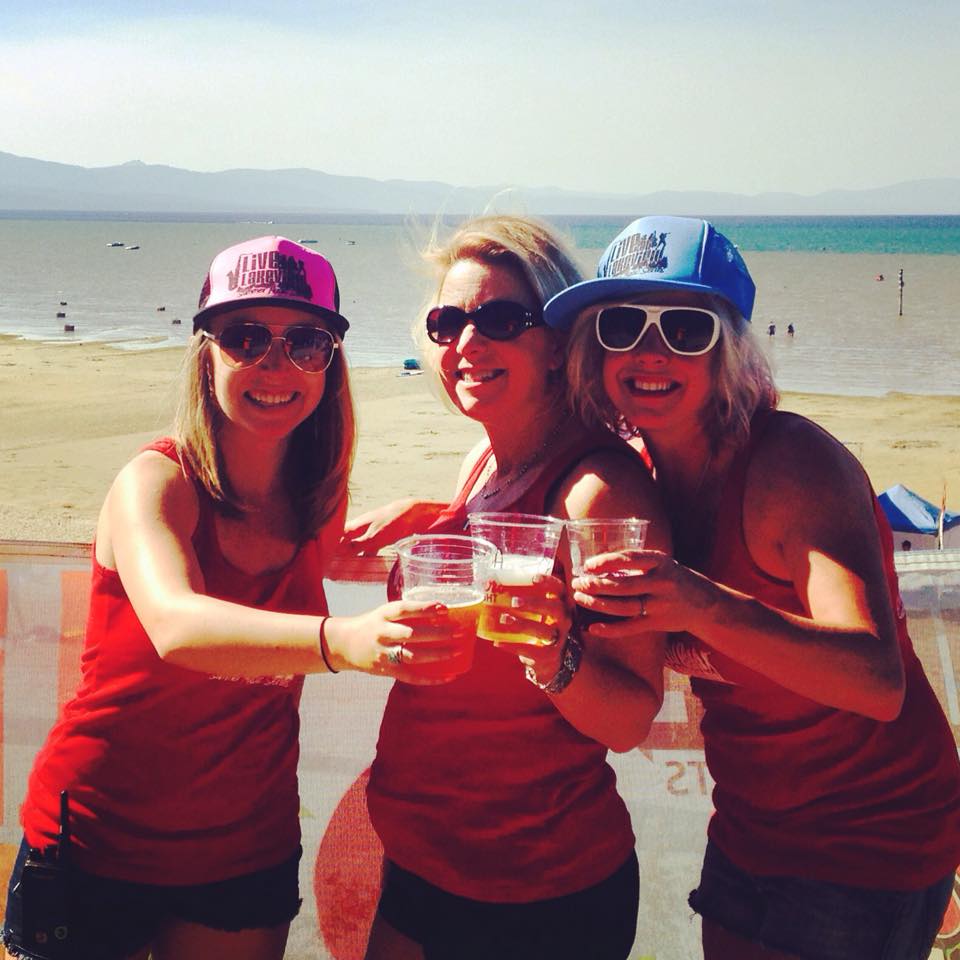 Sunscreen is hot; Skin cancer's not!
Summer is basically here and the sun has been shining bright! When those rays reflect off the lake, it can get intense especially at this elevation. Sunscreen, shades and hats are all strongly recommended!
Layer Up
Even though it's been getting warmer as each day passes, there's still that chill in the air as soon as the sun dips behind the mountains. Bring an extra layer to make sure you can keep dancing through the sunset fueled encore!
Bike, Paddle, or Hike!
Parking is limited around the venue. Rocky's Memorial Bike Valet is always FREE and it's absolutely the best way to go! Here's another place where having a bit of cash on you will help because 100% of the tips you leave at the Bike Valet will support the local non-profit organization running it that week. Be sure to find out more by engaging with the people who watch over your bike!Kayaks, Standup Paddle boards and boats are encouraged to enjoy the show from backstage (the lake) too! This is a Tahoe concert, after all!

Respect the City Ordinances
Another reminder of how lucky we are to utilize such a spectacular venue for FREE concerts on the beach! In order to keep that going for another 6 – 60 years, we have to work together to respect the City ordinances. There are only 3 so it should be easy to remember:
No Dogs
No Smoking (of any kind)
No Outside Alcohol
Thanks in advance for respecting this one!
Pack it in, Pack it out
Another obvious, yet SUPER important essential for Live at Lakeview! We need to protect this beautiful place we live + play in so please pack your trash. To ensure the beach stays clear of litter, On Course Events hosts a weekly beach cleanup every Monday morning. Join our crew to revive El Dorado Beach and Lakeview Commons every Monday at 10am.
Stay Lit + Bike Safe!
We strongly encourage biking to the event and utilizing our FREE Bike Valet, which is why it's SUPER important that you remember to bring bike lights + reflectors so you can get home safely!Barton Health has generously donated blinker lights to assist those who are not prepared. The supply of these lights is limited so we ask you to not rely on these as your primary lights so we can ensure all of our biking enthusiasts stay lit + bike safe!
Gratitude
After you spend your Thursday evening soaking up the sun, music + killer vibes, we'd love it if you shared your gratitude with our dozens of event sponsors. If you see a familiar business' logo on the stage, poster or around the venue tell them how much you enjoy the Thursday nights they support. These concerts come together because of the generosity of our community.