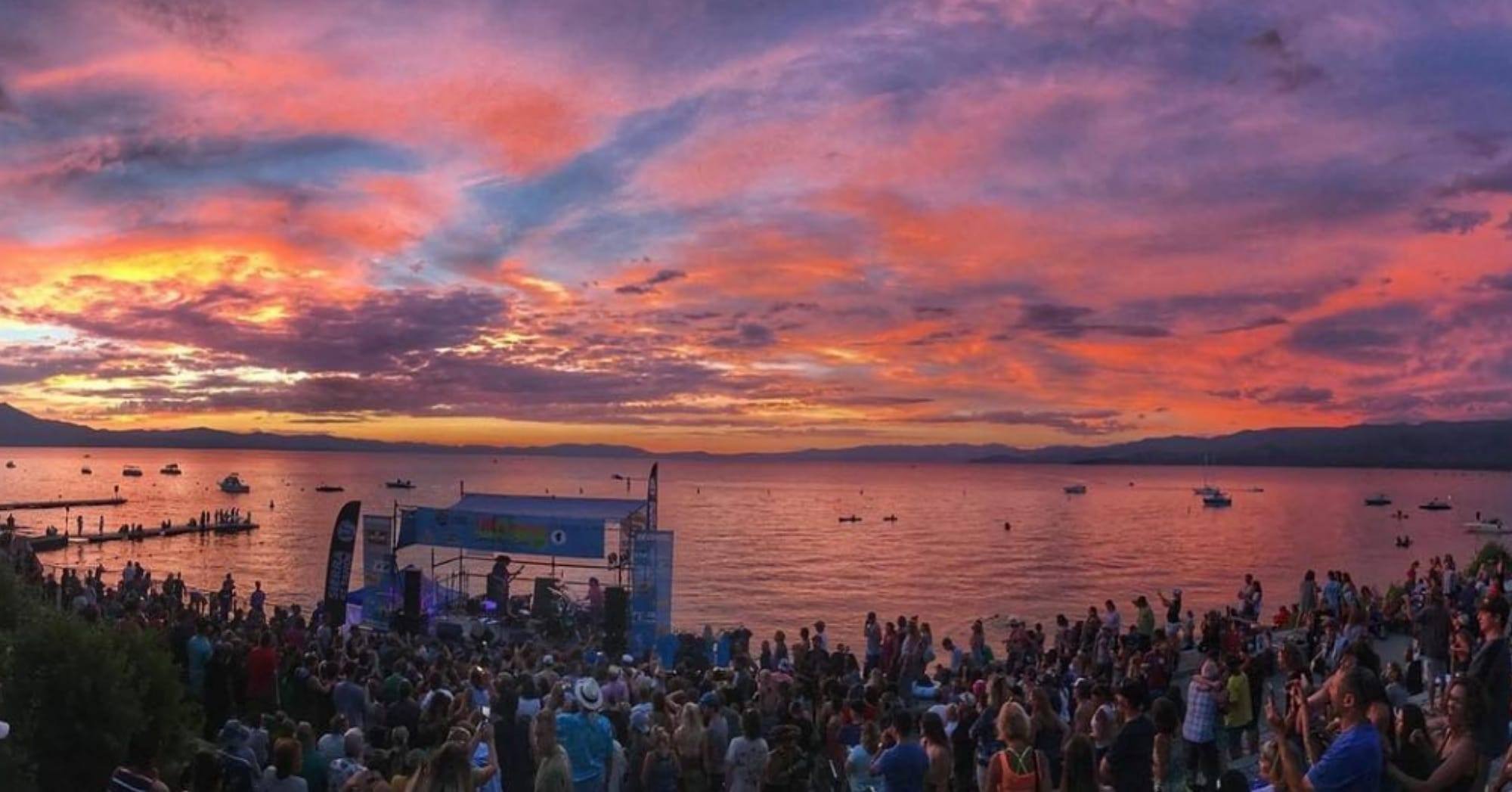 Originally scheduled to begin on June 25, 2020, the music series is now on hold until summer of 2021. The City Council readdressed the special events directives for the remainder of summer in South Lake Tahoe at their July 14th meeting, where a motion was passed to continue the postponement of all special events until at least September 22, 2020.
"Unfortunately, it's still not safe to have large gatherings at this time. The public health and overall safety of our community comes first." states Rob Giustina, Owner of On Course Events, "We'd love nothing more than to provide free live music at Lakeview Commons for our community, but at this time we are officially suspending all planning and production of the 2020 season of Live at Lakeview to help prevent the spread of COVID-19. We look forward to bringing free live music back to the beach in 2021."
On Course Events aims to revive the Live at Lakeview Summer Music Series in 2021, however; it will require substantial support from local sponsors to come back from the loss of this season's production. To get involved, stay connected or provide support please follow @LiveatLakeview on Facebook, Instagram and Twitter.