When:
July 30, 2015 @ 4:30 pm – 8:30 pm
2015-07-30T16:30:00-07:00
2015-07-30T20:30:00-07:00
Where:
lakeview Commons
Humboldt-Toiyabe National Forest
1001 Lakeview Avenue, South Lake Tahoe, CA 96150
USA

FREE concert on the beach presented by On Course Events & The City of South Lake Tahoe
4:30 – 5:45 pm Worn Out Welcome (Bluegrass)
6:00 – 8:30 pm Dad's LPs (Rock & Roll)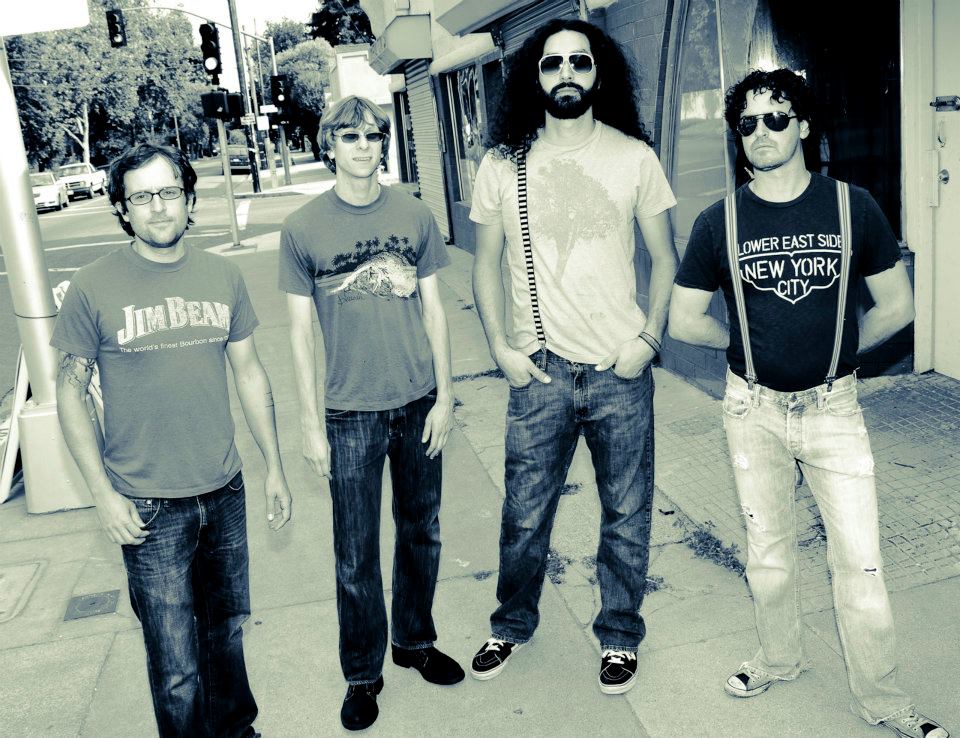 About Dad's LPs
Dad's LPs is a rock, pop band with its cornerstones consisting of the powerhouse vocals of John Morales and the emotive voice of Chris Twomey. This is punctuated by Andrew Harris' sharp guitar attack, the staccato rhythm guitar work of Jay Seals. Most importantly though, they are a band of songwriters who love to create, play, and record original music.
Their second album, Lemon on Fire (2014), finds the band picking up where they left off with their self-titled debut, Dad's LPs (2011). Each song, driven by an initial hook, uses tangible lyrics to create stories reflecting the challenges and triumphs of everyday life… a look at the little things with the big picture in mind. The music supports the melody and these stories to create an impactful presentation with sounds ranging from fuzzed out guitars to mellow finger picking and the occasional synth line added texture. The lead guitar does what the song asks of it; sometimes quoting the melody, other times tearing the roof off. Some tunes will make you laugh and bounce, some will make you pump your fist and bob your head.
 About Worn Out Welcome
A homegrown, American, string-grass-folk band, Worn Out Welcome has a simple goal; high-energy, melodic, acoustic music that allows bluegrass-based sensibilities to cut loose and meander over broad terrain. Its members hailing from a diverse range of musical backgrounds, W.O.W. draws on a wide array of interests, influences and imagery to craft its dynamic sound. Compelling original songs, performed alongside creatively re-envisioned cover tunes (from a multitude of genres), provide this band with a repertoire that should satisfy just about any music fan.