There's a lot of anticipation building here in South Lake Tahoe as we get closer to the debut of the third season of the Live at Lakeview Summer Music Series! The first concert of the summer is next Thursday, June 26th!
If you're looking for ways to help the time pass a little faster (and have a ton of fun in the meantime) we've got your back! There's a ton of super fun things to do in Lake Tahoe to enjoy the first week of summer!
Tonight – Join us from 5:00 – 8:30 pm down at Lakeview Commons for a Volunteer Recruitment Party!  We'll be cooking up some free food for everyone that attends! That's right, FREE FOOD! We'll also be sharing all the juicy details on the upcoming lineup, new features of the concerts, and ways to get involved.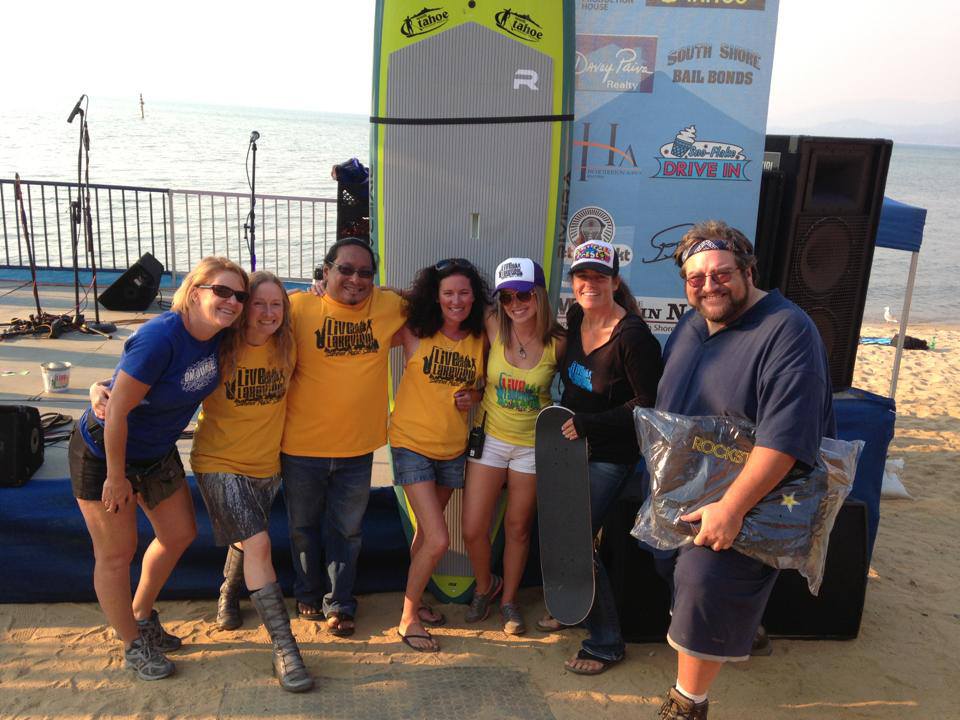 Friday 6/20 – The Heavenly Village Summer Concert Series continues with more FREE concerts! This Friday you can catch Live at Lakeview favorites, The Mark Sexton Band. This is also the final day to rack up some extra miles for the Tahoe Bike Challenge so take a nice long bike ride before the live music kicks off at 5:00 pm.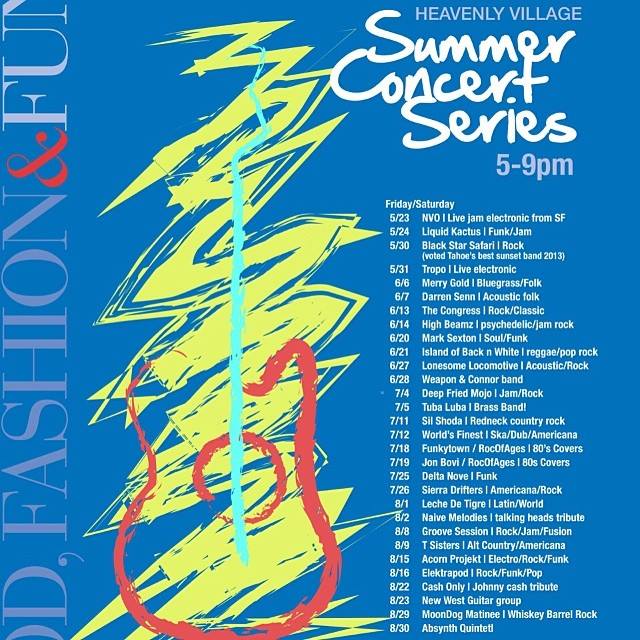 Saturday 6/21 SUMMER SOLSTICE! – Celebrate the longest day of the year by exploring the outdoors! Go for a hike to see the wild flowers or one of the hundreds of beautiful lakes in the Tahoe Basin! End this extra long day with more FREE live music at The Heavenly Village Summer Concert Series and you'll get to enjoy another Live at Lakeview veteran, Island of Black & White!
Sunday Funday 6/22 – Local hot spot, Steamers Bar & Grill, is helping you cure your Summer Solstice hangover with a Bloody Mary contest from 12:00 – 4:00 pm. PLUS you can catch another round of live music from the last band to take the Live at Lakeview stage, Arden Park Roots!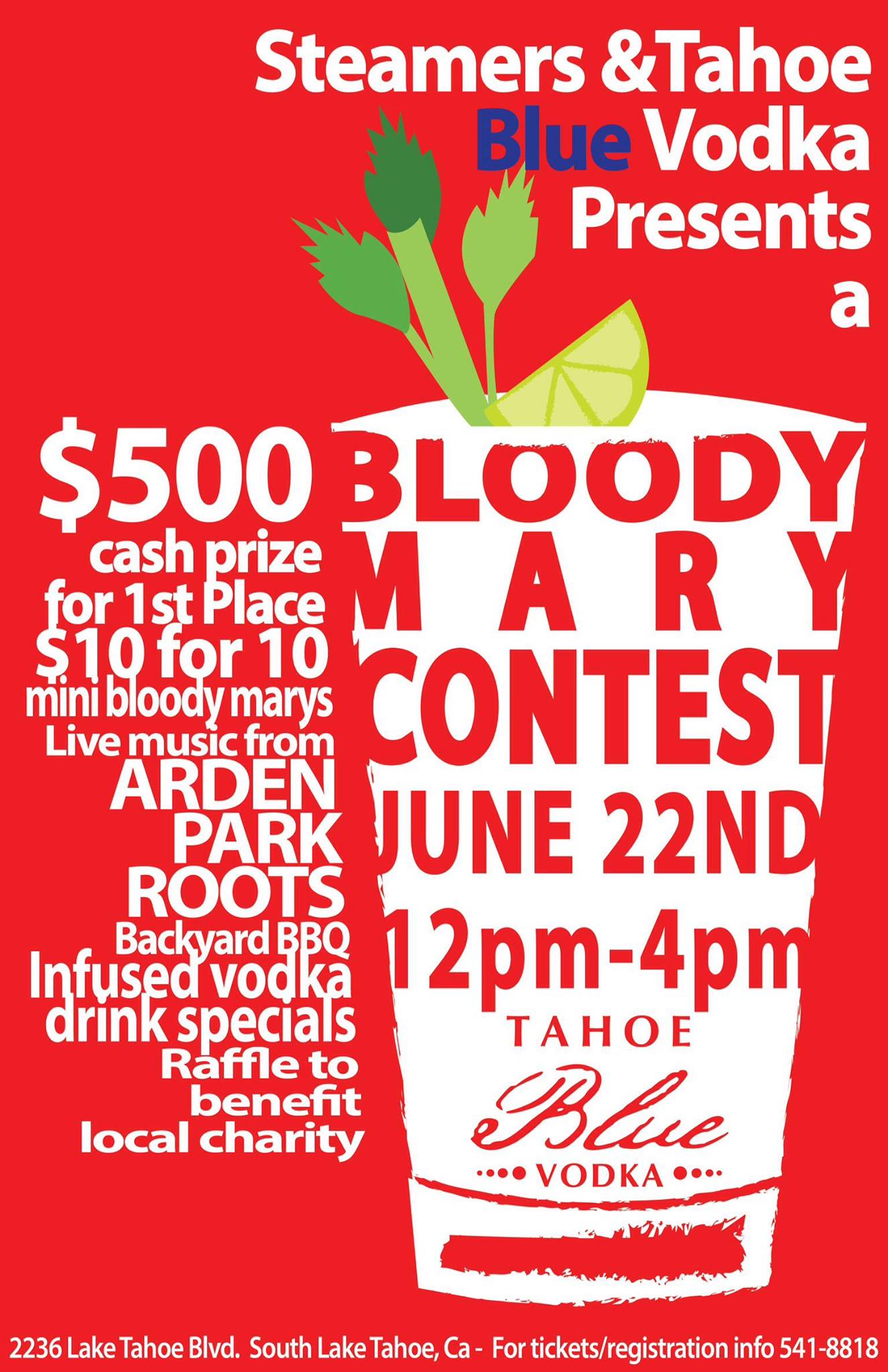 Monday 6/23 – With temps expected to reach the 80's today, I strongly recommend spending Monday at the beach working on that summer tan! Bring a few friends, some sunscreen, and you're set for a perfect Tahoe day!
Tuesday 6/24 – The Harvey's Outdoor Concerts kick off Tuesday with Sarah Mclaughlin. This multi-platinum, grammy award winning superstar will start her show at 8:00 pm so get there early if you plan to tailgate!
Wednesday 6/25 – The inaugural Cycle Celebration is going down at the Heavenly Village from 5:30 – 7:30 pm to celebrate all the participants of the 9th Annual Tahoe Bike Challenge! FREE live music with The Sierra Drifters, awards, giveaways, and lots of fun is in store at this totally free event!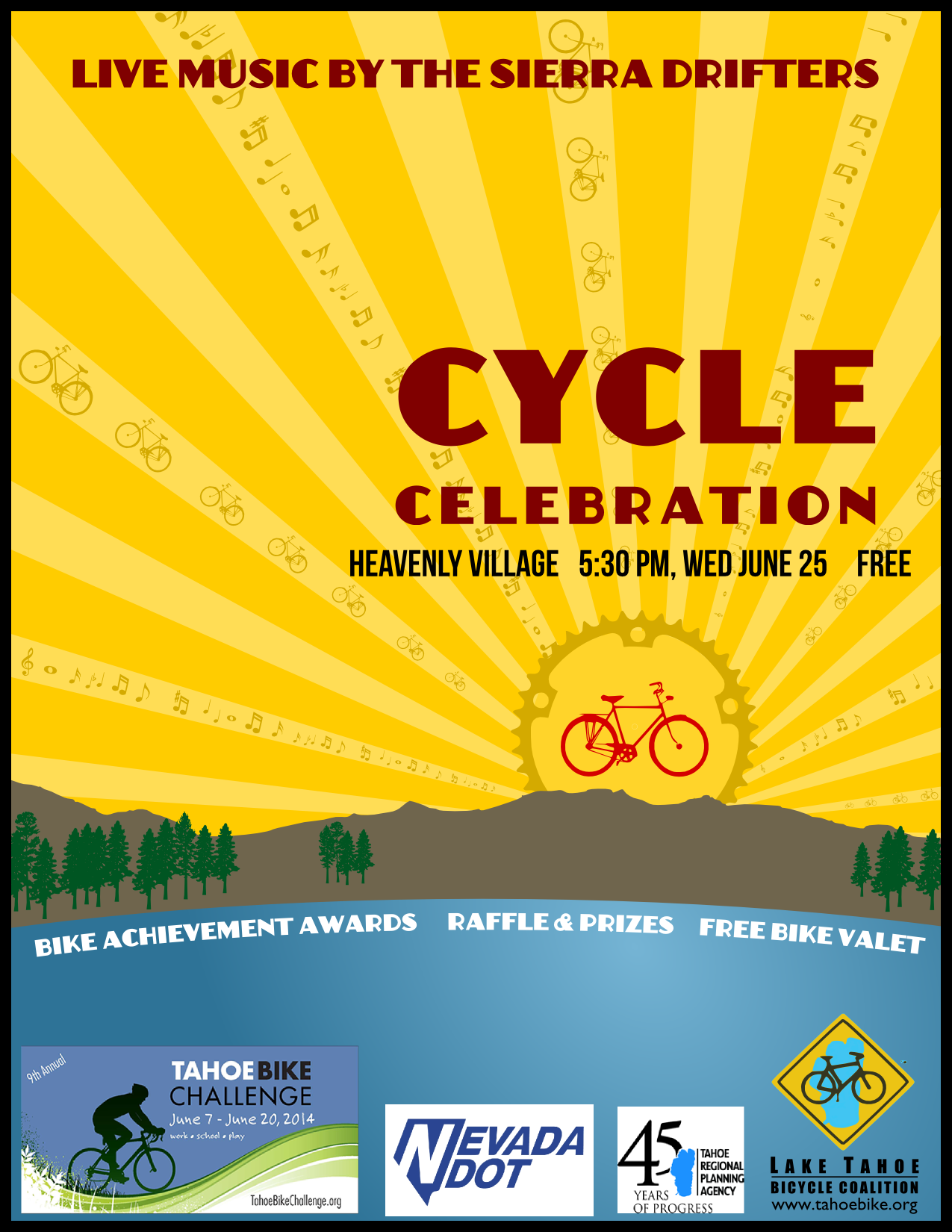 THURSDAY 6/26 – The wait is over!!! Live at Lakeview returns to Lakeview Commons in South Lake Tahoe with Peter Joseph Burtt & The Kindtide w/ special guests Liquid Kactus!   As usual, the show runs from 4:30 – 8:30 pm! Parking is super limited this season with all the construction around Harrison Avenue so utilize the FREE parking at the South Lake Tahoe Recreation Center (1180 Rufus Allen Blvd) or ride your bike to take advantage of the FREE Bike Valet!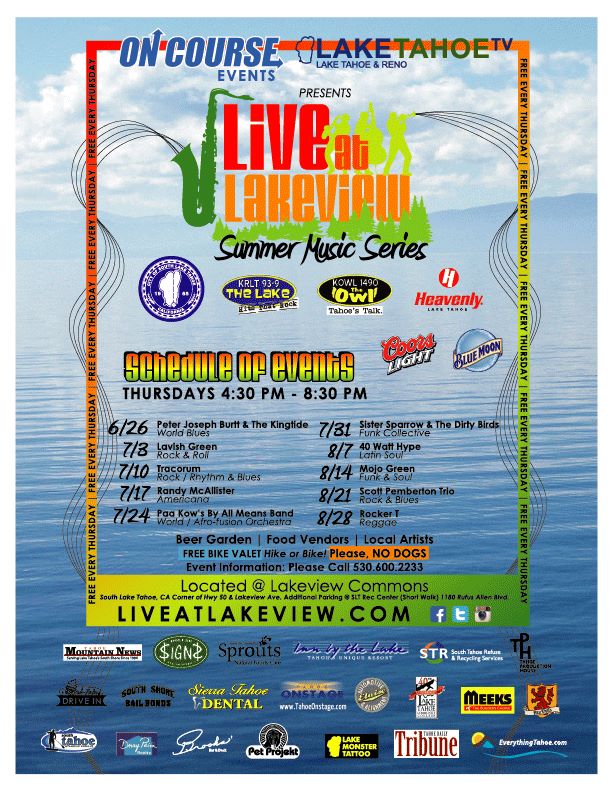 See you soon Live at Lakeview fans!