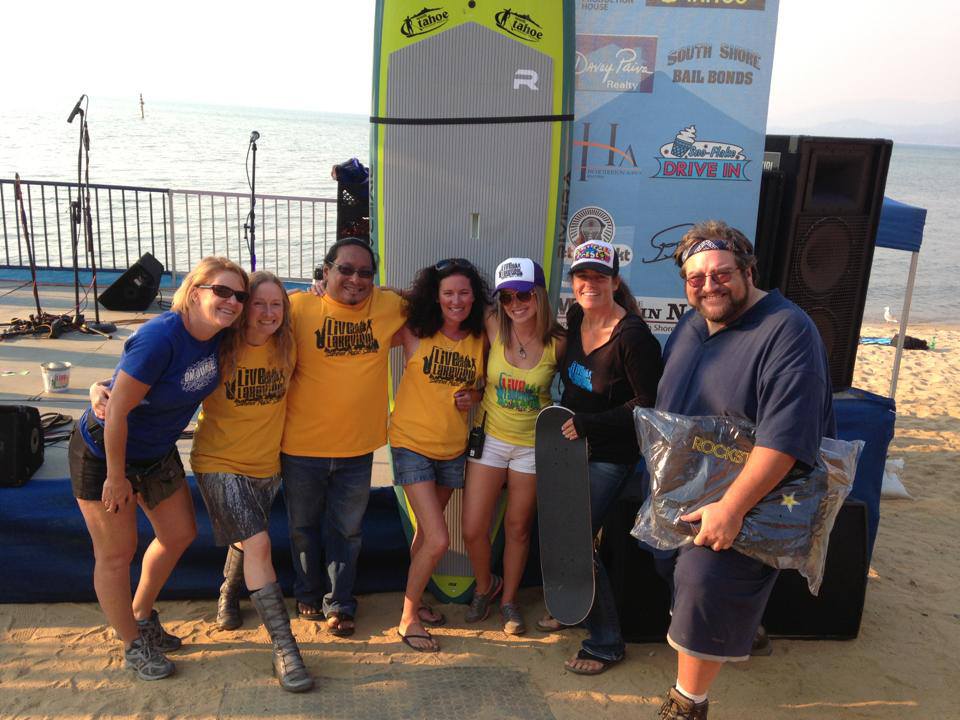 Spend your summer on the beach with great people and give a little back to your favorite community event series at the same time! Sounds great, right?! Well it gets even better – we're gonna hook you up with some free food if you join us this Thursday to learn more about getting involved as a Live at Lakeview Volunteer!
That's right! Free food at the Volunteer Recruitment Party this Thursday at Lakeview Commons. The BBQ will go down from 5:00 – 8:30 pm and all that are interested in getting involved with Live at Lakeview are welcome! We'll have volunteer information, and  sponsor/vendor information will be available as well.
2014 Volunteer Opportunities:
Photographers & Videographers – Thursday 4:30-9:00 pm
Capture the moments of each Thursday night and gain some incredible exposure for your portfolio. Credit will be given along with any usage of photos/videos.
Beach Cleanup Crew – Mondays 9:00 – 10:30 am
Help us in our weekly efforts to keep our favorite playground litter free and our lake blue! We'll supply buckets, grabbers, gloves, and trash bags.
Vibe Squad – Thursdays 3:30-9:30 pm (various shifts available)
Act as stewards of Live at Lakeview by offering general assistance and event information to attendees. Specific tasks may include:
Greeting attendees
Assisting with the safe exit of all attendees post-event
Assist staff and vendors with parking
Providing general information &maintaining an awesome vibe
Tossing beach balls and/or giveaways into the crowd
Assisting with weekly games and/or activities
Event Crew – Thursdays/Fridays (various shifts available)
Assist the On Course Events crew with event set-up & breakdown; muscles required!
Specific responsibilities may include:
Set-up and breakdown fencing, barricades, beer garden enclosure, bike valet, banners, vendor booths, etc.
Clean up trash from event site during and after each event
Security – Thursdays 4:00-10:00 pm
Assist in maintaining the safety of all attendees. Keep the crowd informed of City ordinances (no dogs, alcohol, smoking, etc.)
*Positions available for beer garden monitoring and overall crowd security.
All volunteers will receive our endless gratitude (of course!) PLUS an official Live at Lakeview T-shirt and sweet prizes from our sponsors including concert tickets and gift cards to Sushi Pier, Lake Tahoe Yoga, Tahoe Bowl, and more!
Contact our On Course Events staff to get signed up!
Thanks for all your support South Lake Tahoe! 
Website: Liveatlakeview.com
Email: Leslie@oncourseevents.com
Phone: 530.600.2233