In the center of California, a culture that is the underbelly of LA and San Francisco. From the bass bumping out of the '84 Cutlass to the backyard fiestas, the music of 40 Watt Hype is created—live Hip Hop cultivated from the seeds of a favorite dusty Soul record with a Latin b side.
This Thursday (Aug 3) 40 Watt Hype returns to the Live at Lakeview stage to headline the 99th FREE concert at Lakeview Commons in South Lake Tahoe!
"Hip-hop neophytes have the underground buzzing.  The band's sound combines elements of Latin, soul and R & B, creating a fresh and commanding sound with tremendous crossover appeal."- Complex Magazine
Born and influenced by the streets of Fresno, 40 Watt Hype started (out of necessity) at a backyard party by front man Aaron Wall and as soon as the music started, the people danced and embraced this new sound. Wall—songwriter, multi-instrumentalist and producer—a second generation Dutchman from Holland, grew up listening to a multitude of styles and forms of music, from R&B to Hip Hop to Latin. When you hear and see Wall perform, you can feel the love and influence of the environment he is the product of, breaking stereotypes, as he states, "nothing turns heads quicker than seeing a white boy sing and rhyme in Spanish." As a kid in Eastside Fresno, he learned to speak Spanish from hearing it throughout the neighborhood and from kids at school, and during high school in Fresno's urban Westside, R&B and Hip Hop further impacted itself on his musical journey.
As the founding member, Wall wanted to bring together a fresh and exciting, versatile, genre bending sound with a cast of stellar musicians. These artists have studied and performed in New York, Boston and Japan. On drums, Sean Alderette plays with the soulful touch of Clyde Stubblefield and the power of the classic break beat; on bass, Pat Olvera lays down gut-busting grooves on the low end; on percussion, Jared Dyar mixes sounds and textures which enhance to the distinct flavor rounded out by guitars, keys and horns.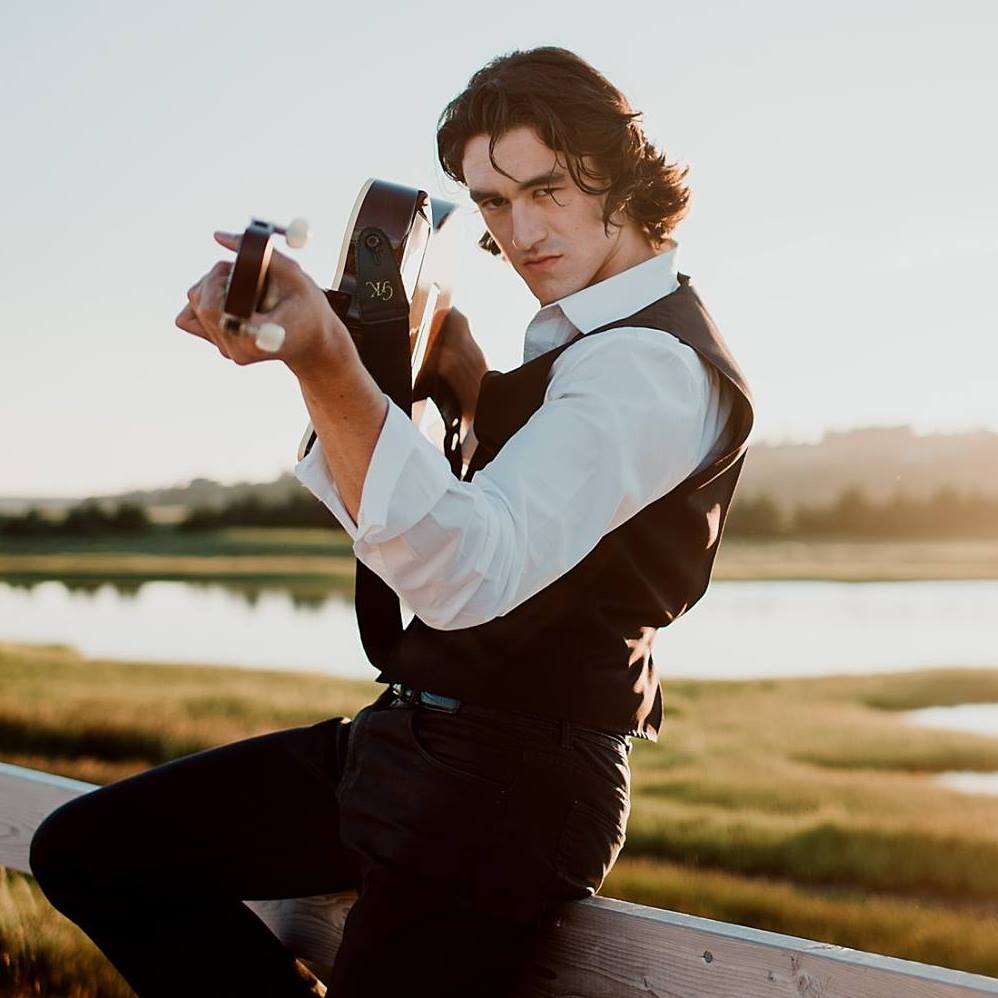 Opening up the 99th FREE concert is Guitar virtuoso, composer, and vocalist Roland Grant who serves up a unique crossover of rock with flamenco and Latin influences.
As an orchestral composer, Roland's Concerto for Guitar and Orchestra premiered in 2019 with the composer as soloist. Roland was awarded the prize for Best Tonal Music at the 2017 International Antonín Dvořák Composition Competition held in Prague, Czech Republic, of which he is a two-time finalist.
"Grant's relentless talent brings audiences to awestruck ovations… a breathtaking sight to witness." Darryl Sterdan, Tinnitist
Roland Grant will be opening up the show this Thursday at 4:30 pm. You don't want to miss it!