Lantz Lazwell & The Vibe Tribe makes their Live at Lakeview debut as the first headlining act on Thursday, June, 29th!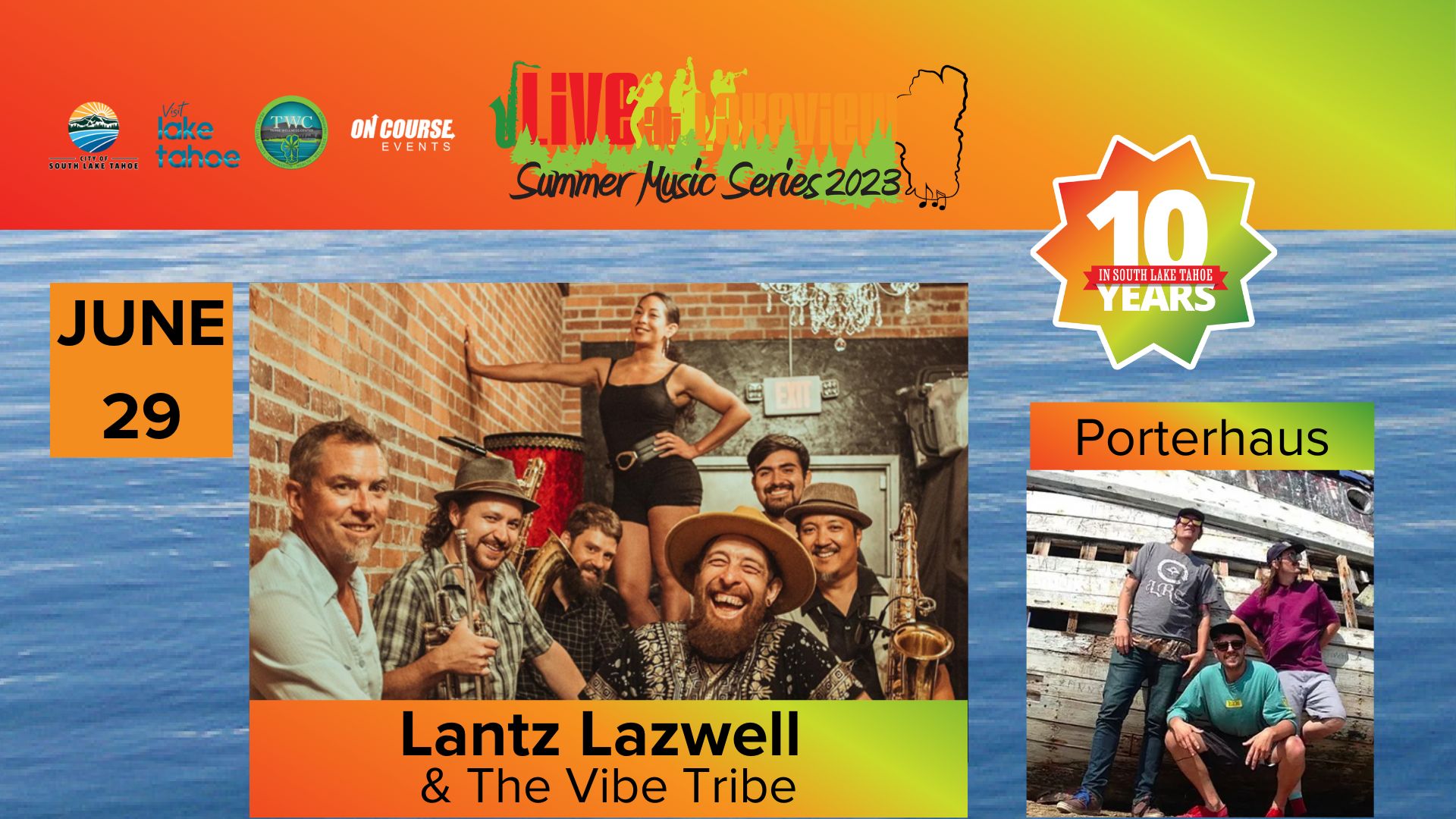 Lazwell has been known to grab hold of an audience with ease while delving into unexpected regions of Funk, Soul, Blues and Jam Rock. They've recently added a horn section to amplify the already electric sounds and consistently slay reinvented covers, keeping the dance floor humming for hours on end.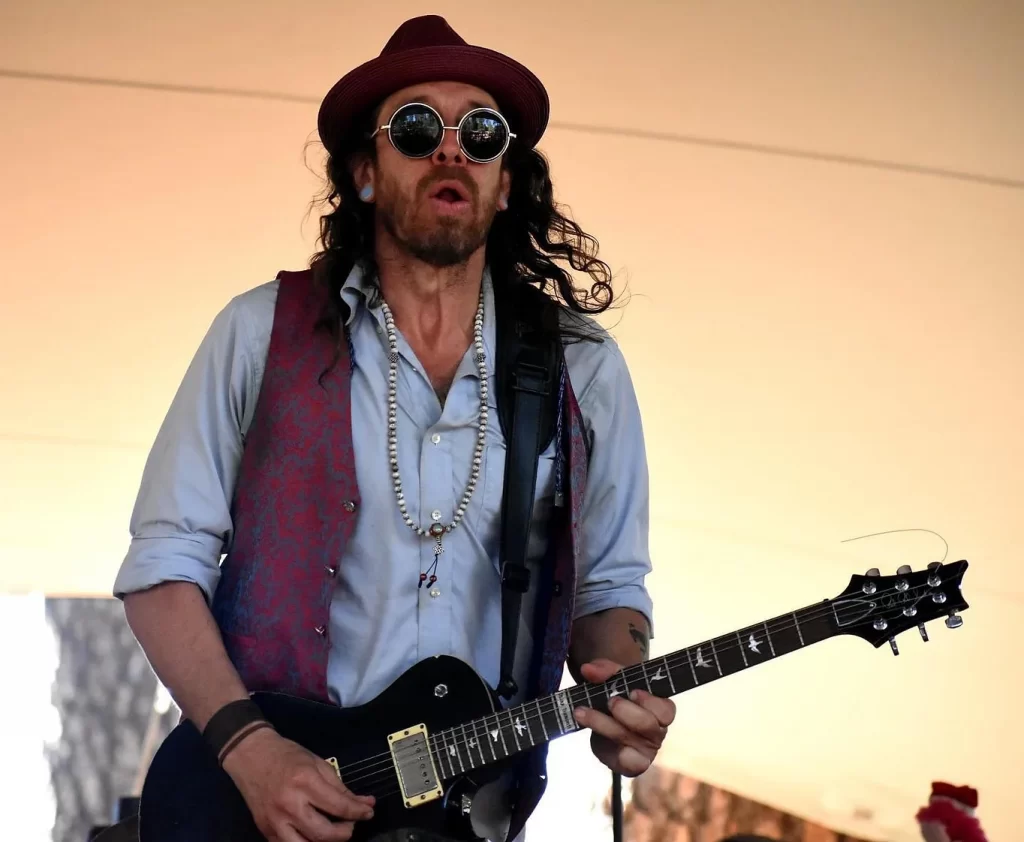 Lantz Lazwell is a larger than life figure, part guitar hero, part comic book character and all around soul brother. The stylishly attired frontman commands the stage with the charisma of a natural born performer.
The Vibe Tribe that supports Lazwell includes a cast of all-star artists including Isaac Parsons on bass, Josh Cambridge on trombone, Patrick Lema on Drums and Jenes Carter on vocals.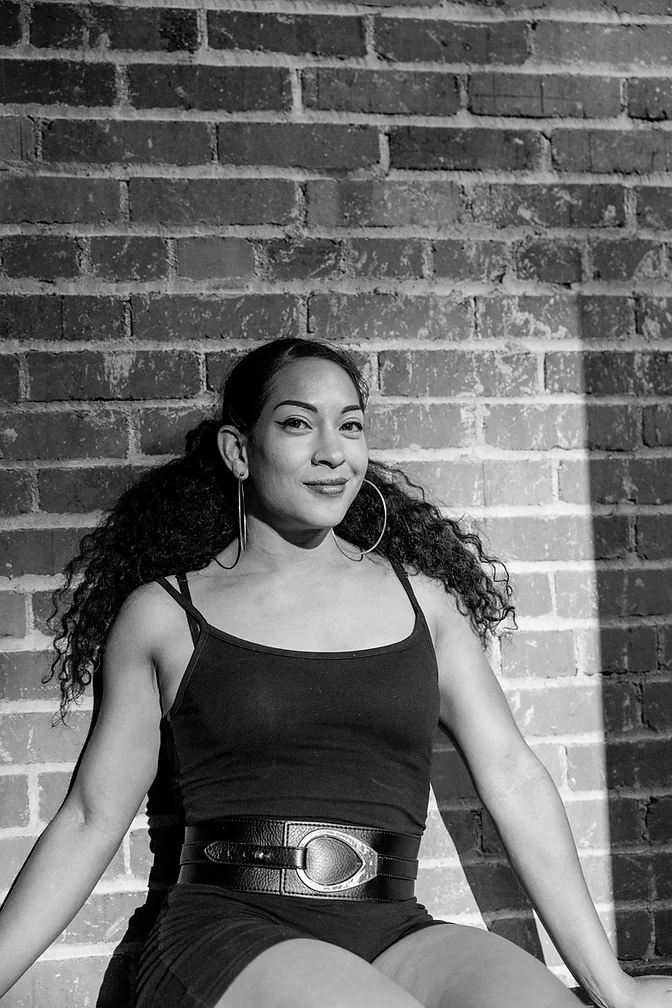 This may be a debut performance for the band, but Live at Lakeview fans will recognize a few members on the stage including the vocals coming from Jenes Carter as she's graced our stage a number of times with Mojo Green. Carter always brings good energy to a show which inspires and promotes self expression, with love, booty shaken and lots of spunk!

The band's new record, "Counter Clockwise," features George Clinton, Stephen Perkins, Norwood Fisher and Eric McFadden (P-Funk Allstars) and is due to drop this fall, a few singles from it have already been released. Chance's are high that you'll get a sneak peak of this music on their upcoming Live at Lakeview performance this Thursday, June 29th!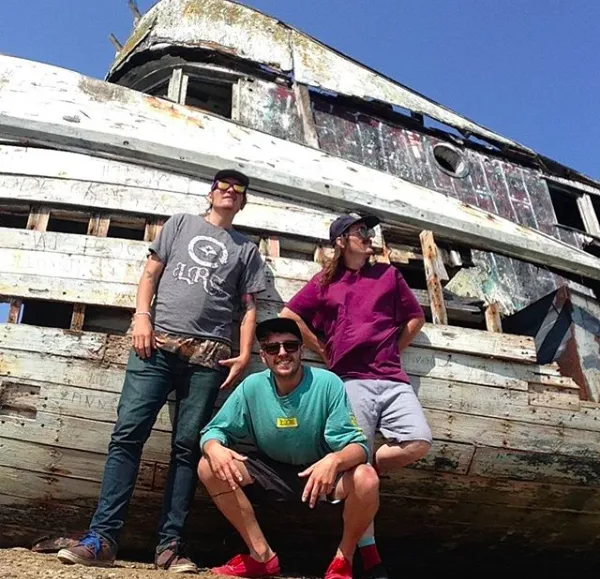 Porterhaus opens up the first show of the season at 4:30 pm, with Lantz Lazwell & The Vibe Tribe taking the stage at 6pm. Make plans to be there, you don't want to miss it.