This Thursday, July 6th, Red Dirt Ruckus will make their Live at Lakeview debut for the second week of the series.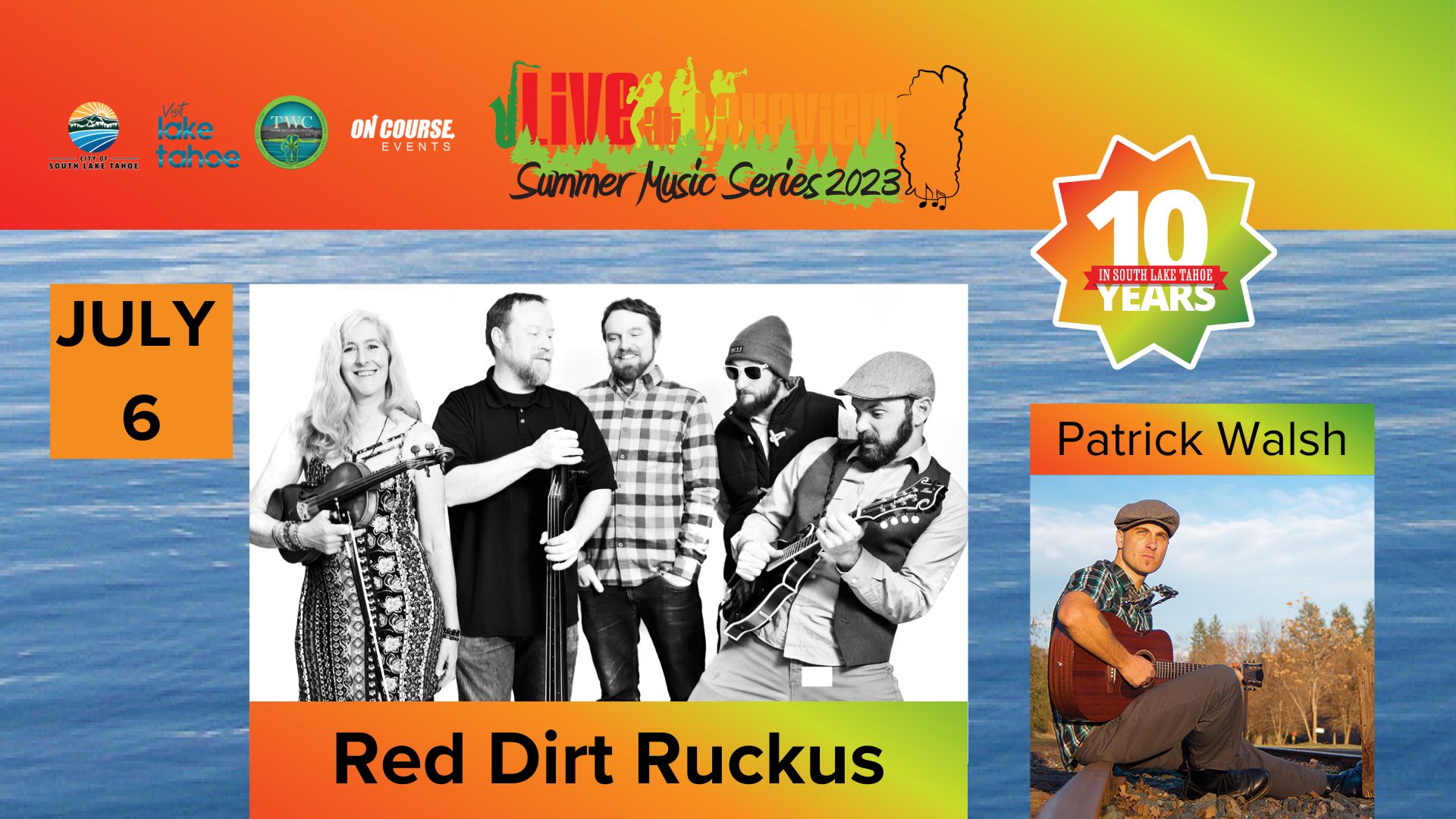 Which may lead you to wonder, what the heck is a Red Dirt Ruckus?
Red Dirt Ruckus a funky freight train chock full of foothill flava!
From deep in the foothills of the Sierra Nevada came a toe-tapping, hip shakin' sound that couldn't be pinned down. With a healthy dose of bluegrass, a sprinkle of reggae and a big-ole spoonful of funk, Red Dirt Ruckus has been leaving crowds smiling with their own brand of "foothill rudegrass" for almost a decade. 
They ride a high-energy blend of original music by songwriters Doug not Josh (vocals + guitar + mandolin) & Dan "mad monk" Abbott (vocals + bass), brought to life with the fiddle skills of Lisa Bond, spiced up by Jared Collins on sousaphone and trumpet, and held down by Rob Keedy on drums & percussion.
Patrick Walsh opens up the show at 4:30 pm, with Red Dirt Ruckus taking the stage at 6pm.
Make plans to be there, you don't want to miss the ruckus!