This Thursday (Aug 24) Moody Cat makes their debut on the Live at Lakeview stage, with the one-and-only Patrick Walsh opening things up at 4:30 pm.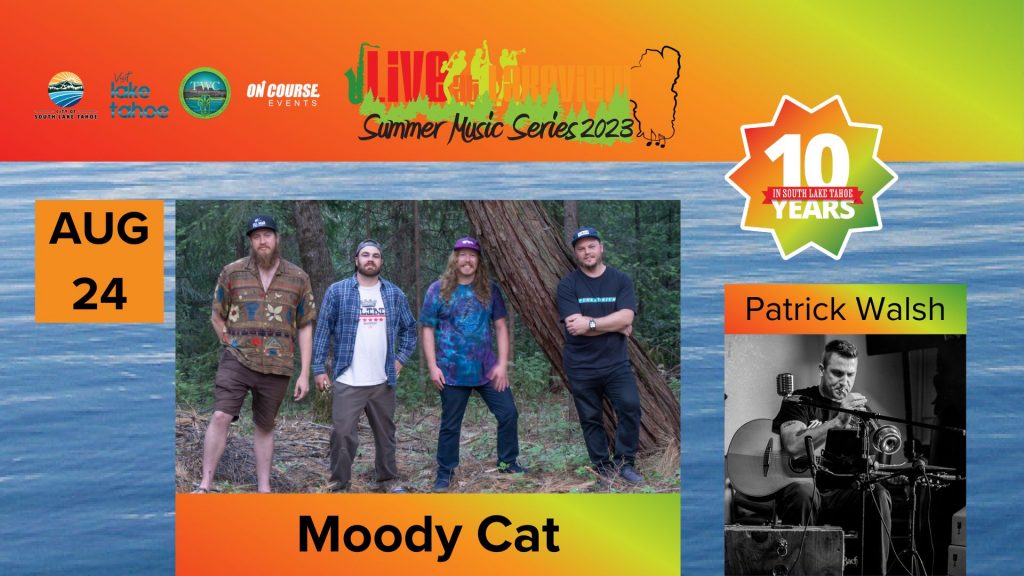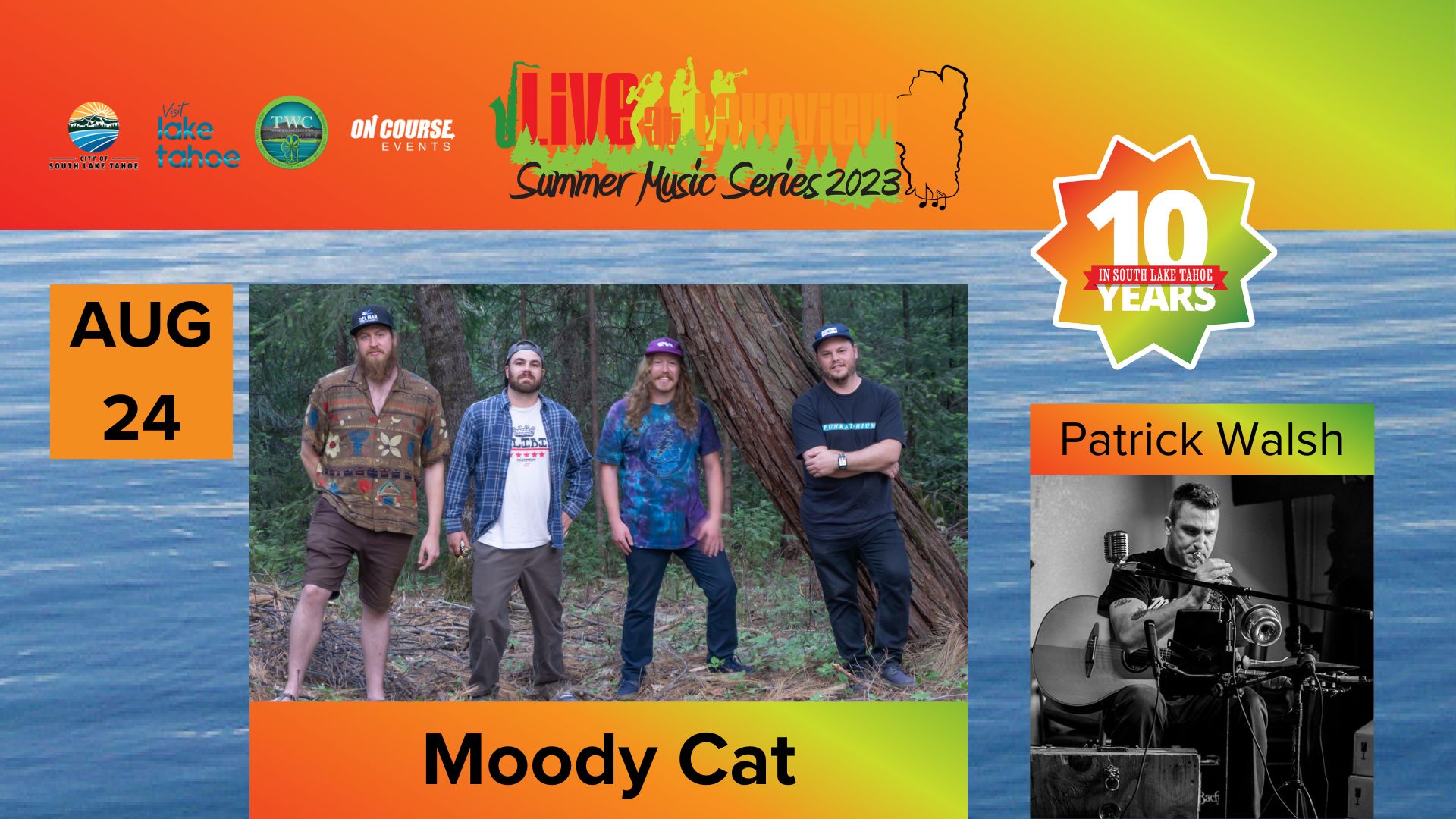 Moody Cat is a funkadelic soul band out of the Foothills of Northern California. They're not going to dish out your garden variety funk. These talented artists will be serving up a riveting musical journey with a striking balance of covers and originals. Feel good grooves and lyrics with elements of rock and jazz unfolding fluidly into the mix.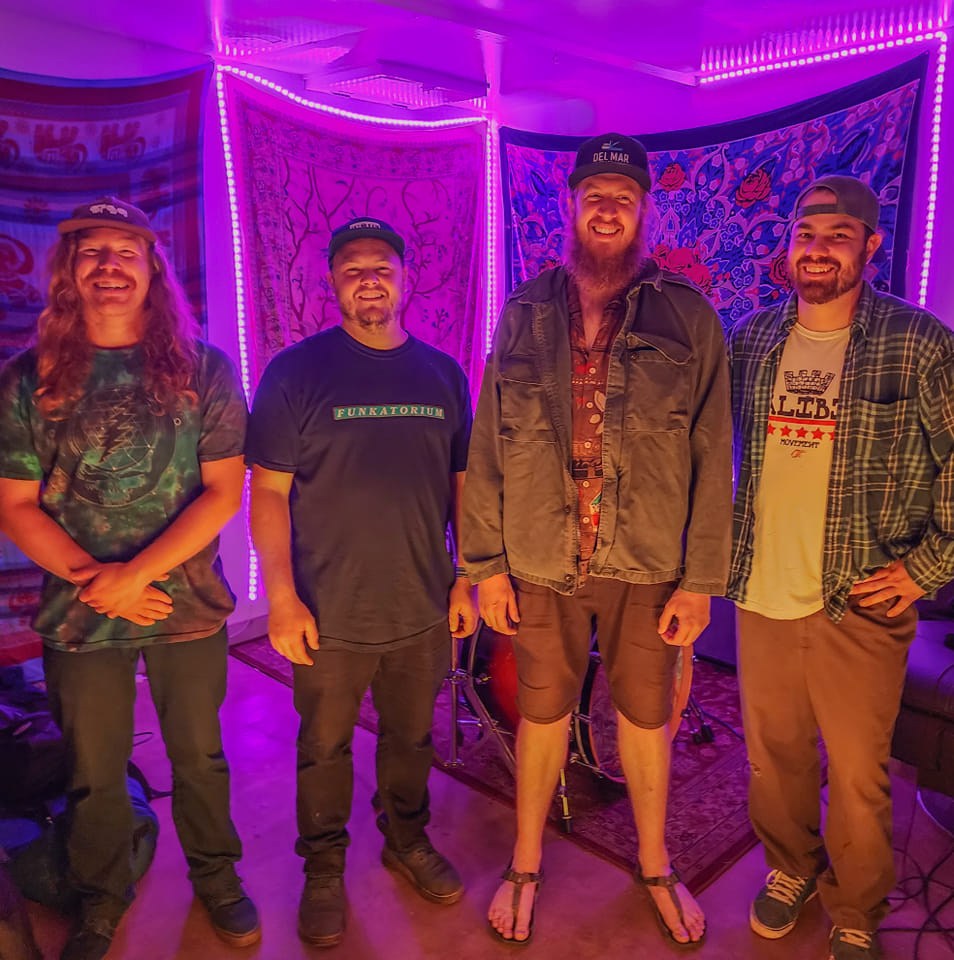 Drummer/vocalist/songwriter David Lee demands nothing short of excellence from every project he's involved with. A few years ago, he and longtime collaborator/bassist, Brett Sanders decided it was time to start a funk/soul/jam band that would tap into old school vibes while pushing those genres forward. Moody Cat made a big splash with a number of performances in the region, lighting up dance floors and expanding minds.
In addition to Lee and Sanders, the new lineup features Danny Roholt on guitar, Kelly Costello on keys/vocals and Trevor Hollingsworth on sax/flute/percussion. Roholt is a Berklee School of Music grad who has been earning praise from his work with acclaimed artists including Joe Craven, Jonny Mojo, Jessica Malone and Jesse Jennings.  Kelly Costello brings a whole new element to Moody Cat. She morphs a gypsy style with reggae and blues, adding beautiful texture to the palette of sonic colors.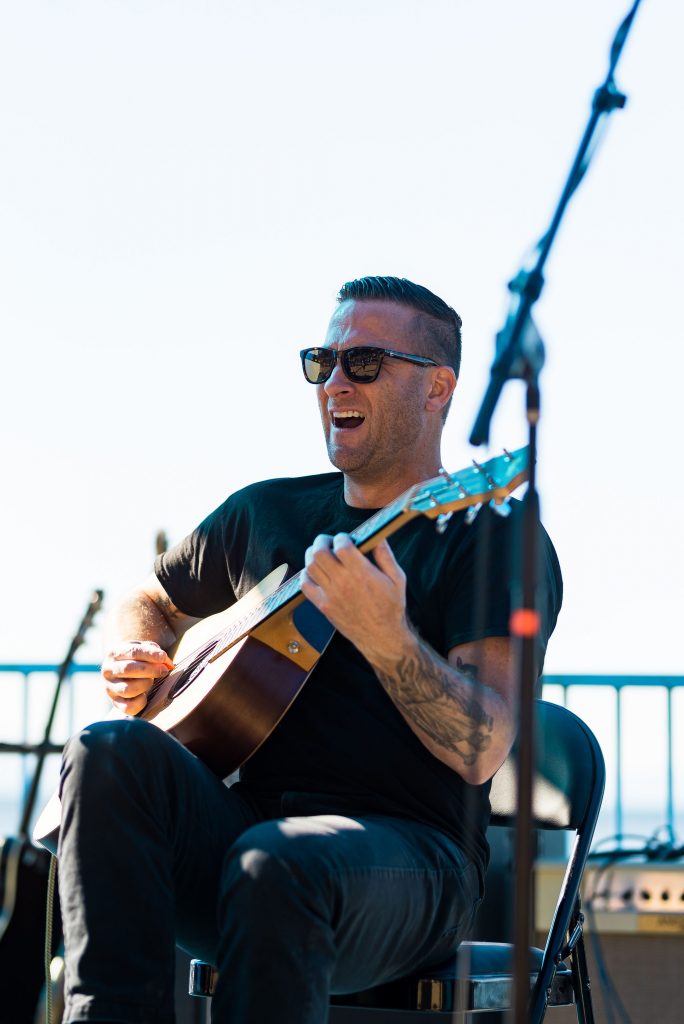 This week's opening act is no stranger to the Live at Lakeview stage. In fact, this will be Patrick Walsh's 8th performance at Lakeview Commons!

El Dorado County singer, songwriter, producer and multi-instrumentalist Patrick Walsh brings a fresh sound from a world of no genres. He was born and raised in the gold rush towns of Northern California and often incorporates that local history and experiences into his music. 
A popular artist who can be found performing three residency shows on the Live at Lakeview stage this summer, switches things up from bluegrass to jazz with a surprising reggae island vibe mixed in during various shows. His natural tendency for musical diversity is rooted in a lifetime of playing multiple musical instruments including piano, trumpet, guitar and harmonica. 
Patrick is most well known in the area for performing Americana-inspired acoustic guitar instrumentals rather than singing and performing as a one-man band. Walsh shared with the Sacramento Magazine in a recent interview that his unique approach to music has been deliberate from the start, " As soon as I began performing and creating albums, I decided I didn't want to be held to on genre. I like being spontaneous and hop styles from song to song during a performance.
"I try to set a mood and take people away on little journeys," Walsh continues. "That's partly why I like instrumental music so much. I'm very happy with the lyrics of my songs, but instrumentals allow listeners to think about whatever, and pay attention to the music as much as they want. I don't like to make music that is too intrusive – just something that fits pleasantly into daily activities like driving, where you can just sort of daydream along with it."
This Thursday is your last chance of the summer to enjoy a live performance from Patrick Walsh on the Live at Lakeview Stage.