When:
August 7, 2014 @ 11:30 pm – August 8, 2014 @ 3:30 am
2014-08-07T23:30:00+00:00
2014-08-08T03:30:00+00:00
Where:
Lakeview Commons
1001 Lakeview Avenue
Toiyabe National Forest, South Lake Tahoe, CA 96150
USA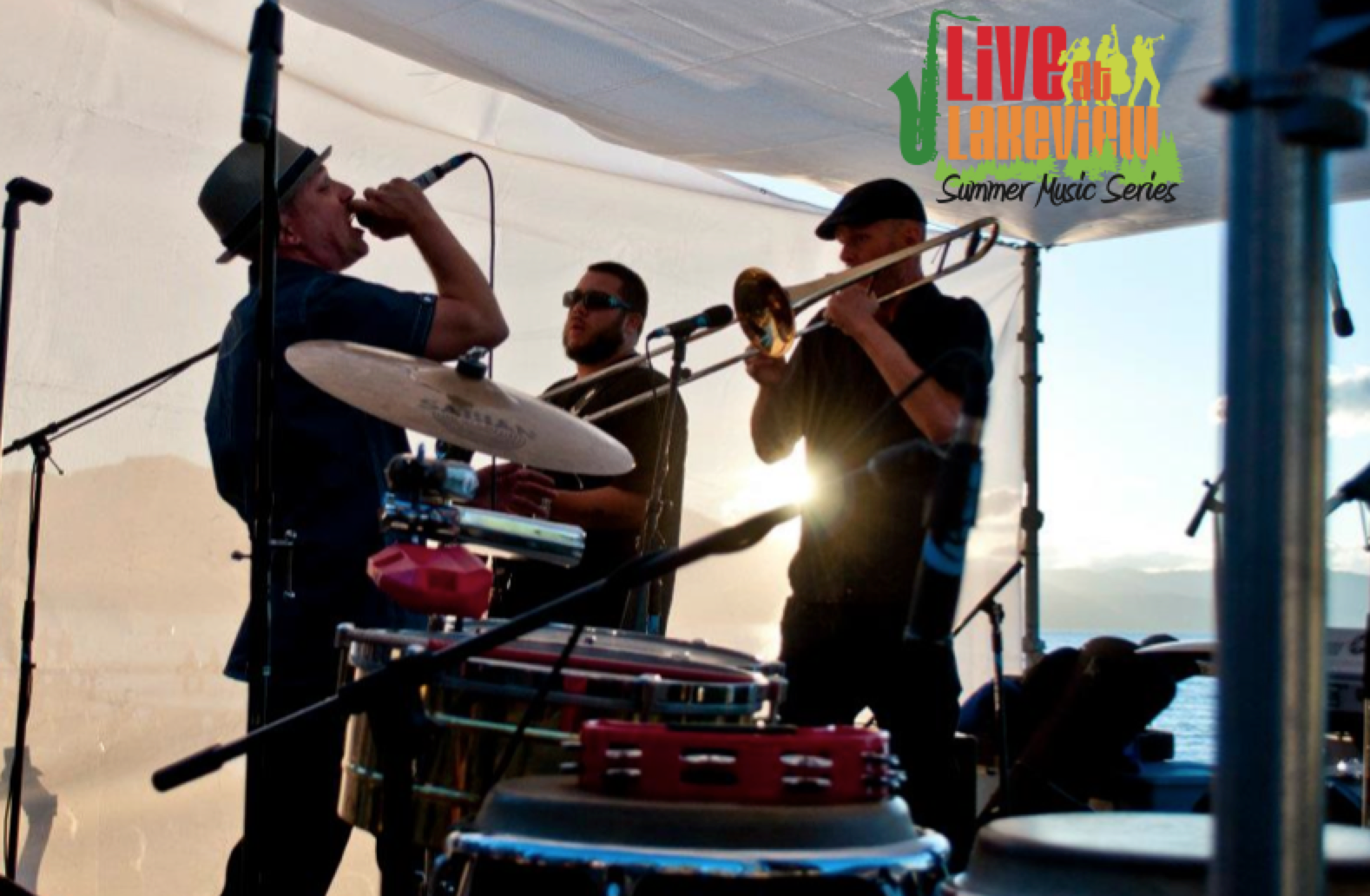 40 Watt Hype (A three-peat headliner of Live at Lakeview)
In the center of California, a culture that is the underbelly of LA and San Francisco. from the bass bumping out of the '84 Cutlass to the backyard fiestas, the music of 40 Watt Hype is created—live Hip Hop cultivated from the seeds of a favorite dusty Soul record with a Latin b side.
Born and influenced by the streets of Fresno, 40 Watt Hype started (out of necessity) at a backyard party by front man Aaron Wall and as soon as the music started, the people danced and embraced this new sound. Wall—songwriter, multi-instrumentalist and producer—a second generation Dutchman from Holland, grew up listening to a multitude of styles and forms of music, from R&B to Hip Hop to Latin. When you hear and see Wall perform, you can feel the love and influence of the environment he is the product of, breaking stereotypes, as he states, "nothing turns heads quicker than seeing a white boy sing and rhyme in Spanish". As a kid in Eastside Fresno, he learned to speak Spanish from hearing it throughout the neighborhood and from kids at school, and during high school in Fresno's urban Westside, R&B and Hip Hop further impacted itself on his musical journey.
With the new album, "Push", 40 Watt Hype blends equal parts rhythms and blues of Anthony Hamilton, evident in "Wannabe"; the hip hop ear of Mos Def as heard in "Echoes Through the Ghetto"; and the Latin touch of the Calle 13 in "Mas y Mas"—creating a kind of music that crosses genres and can't be pigeonholed. Lyrically, the focus on optimism and hope "Only the Strong Survive" personifies the never-say-die attitude the band has maintained since its inception.
Candelaria 
Candelaria is at the forefront of the global cumbia-fusion movement. Truly independent, Candelaria wrote, recorded, mixed, and mastered their debut CD at their own studio in Oakland, CA. From this album, the single "No No No" was recently featured on NPR's Alt.Latino, which described the group as a 2013 emerging latin band to watch. Their irresistible combination of the traditional with the modern has filled dance floors across North America, from San Francisco bay area venues such as The Elbo Room, The Independent, Moe's Alley and The New Parish, to festivals like the Mateel Community Center Summer Arts Festival, San Francisco Carnaval, Bliss Fest, Sierra Nevada Music Festial, and Lightning in a Bottle Festival.
In 2006, three musicians from across the Americas found themselves in the Bay Area –scouring Craigslist for other like-minded musicos, ready to take their musicianship to a different level– and though they didn't know it at the time, these folks were on the verge of creating a previously unknown style of music: cumbia-dub. Bassist Daniel Yockey (Wisconsin, U.S.), conguero Carlos Mario Aguirre (Colombia) and gaitero / guitarist Adley Penner  (Canada) met while playing with Colombian folklore group, Aluna.  Inspired by the raw, rootsy rhythms of cumbia, yet growing restless with only playing covers, they began to experiment with the style. They applied dub studio techniques and reggae style bass lines to traditional cumbia and other Colombian rhythms, developing a completely unique style of dance music with electronic sensibilities and a raw, live feel. Though this ground-breaking idea was first conceived in 2006, it did not reach full fruition until the autumn of 2009, when Candelaria was formed under its current name in the heart of Oakland: the Fruitvale district.