The media blitz for Live at Lakeview has begun, and it's all thanks to our local media sponsors! Pretty soon you won't be able to tune into Lake Tahoe Television or KRLT/KOWL Radio without hearing about the series. Both of these media sponsors have been HUGE supporters from day one of the series with weekly interviews, daily commercials and constant encouragement.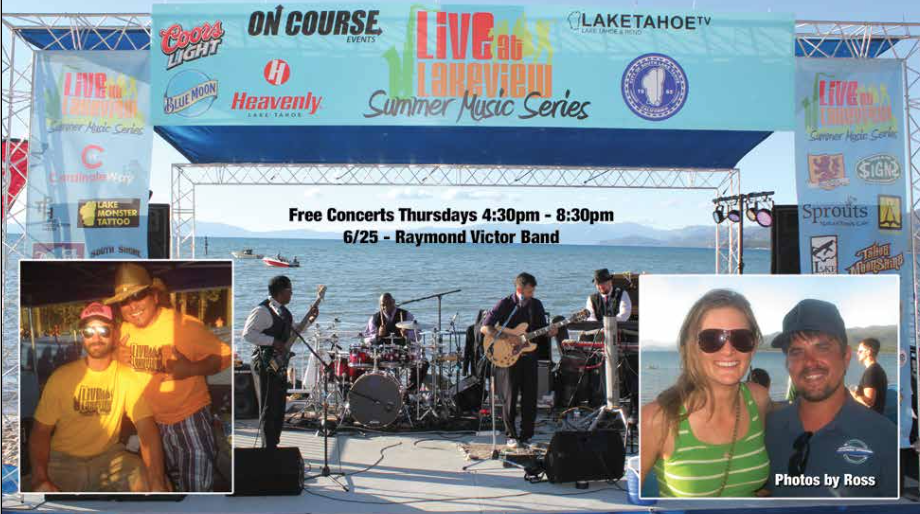 Every time you pick up a copy of the Tahoe Mountain News, Tahoe Action or Lake Tahoe Entertainer you'll be able to scope out the lineup and plan your summer! Most of these ads and write-ups are provided as a trade for sponsorship of the series. True Tahoe Support like this makes it all possible!
For those of you who are not located in South Lake Tahoe and don't have the privilege of picking up a local paper when you stop by Sprouts (one of our favorite Live at Lakeview sponsors) for lunch, there are a lot of online publications spreading the good word as well!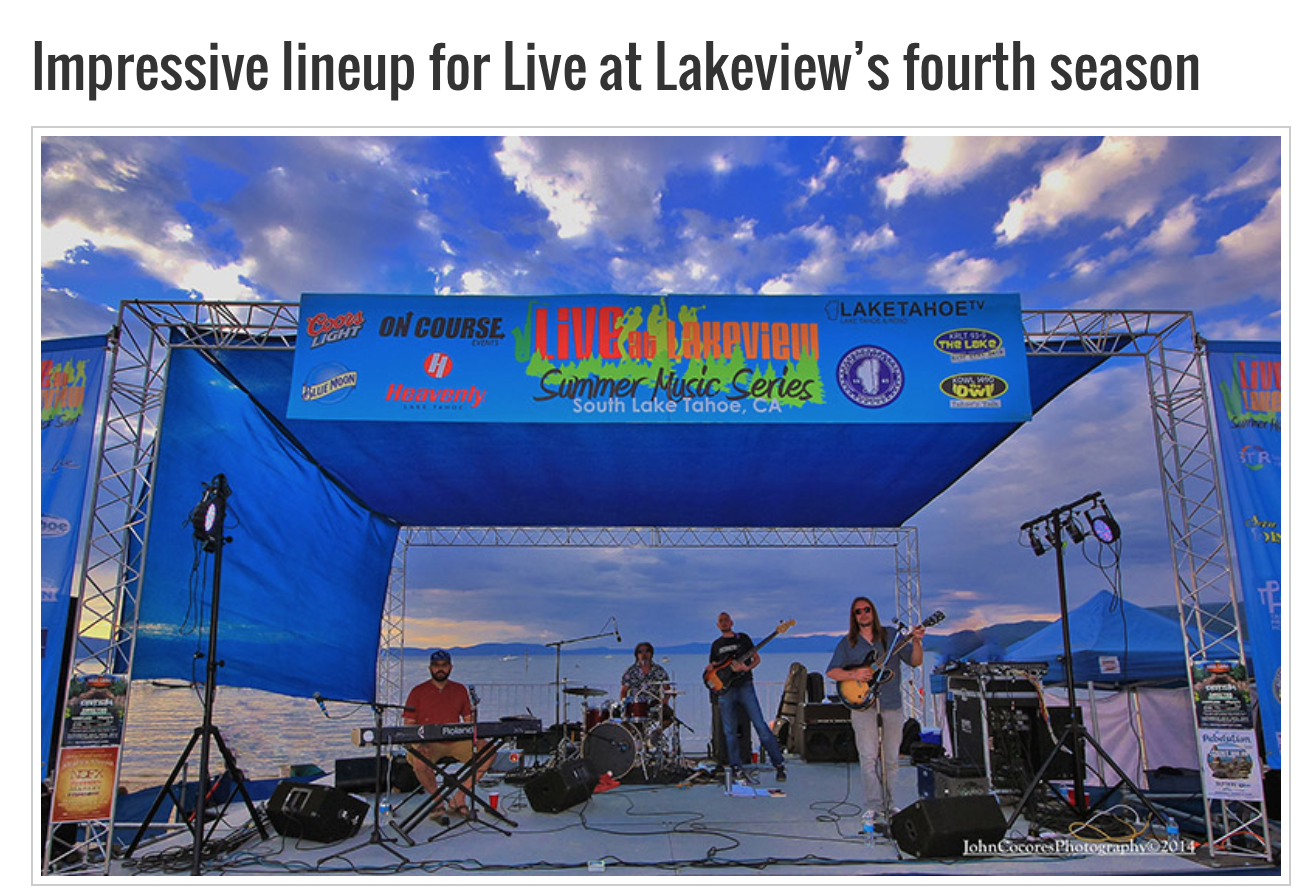 TahoeOnstage.com will be providing insight to each week's entertainment. Their staff has an uncanny ability to connect with artists and provide a unique insight to the style and sound that defines each band. They will also provide recaps so you can relive the magic or catch up on what you missed. Who dares to miss out on a Thursday night thought?!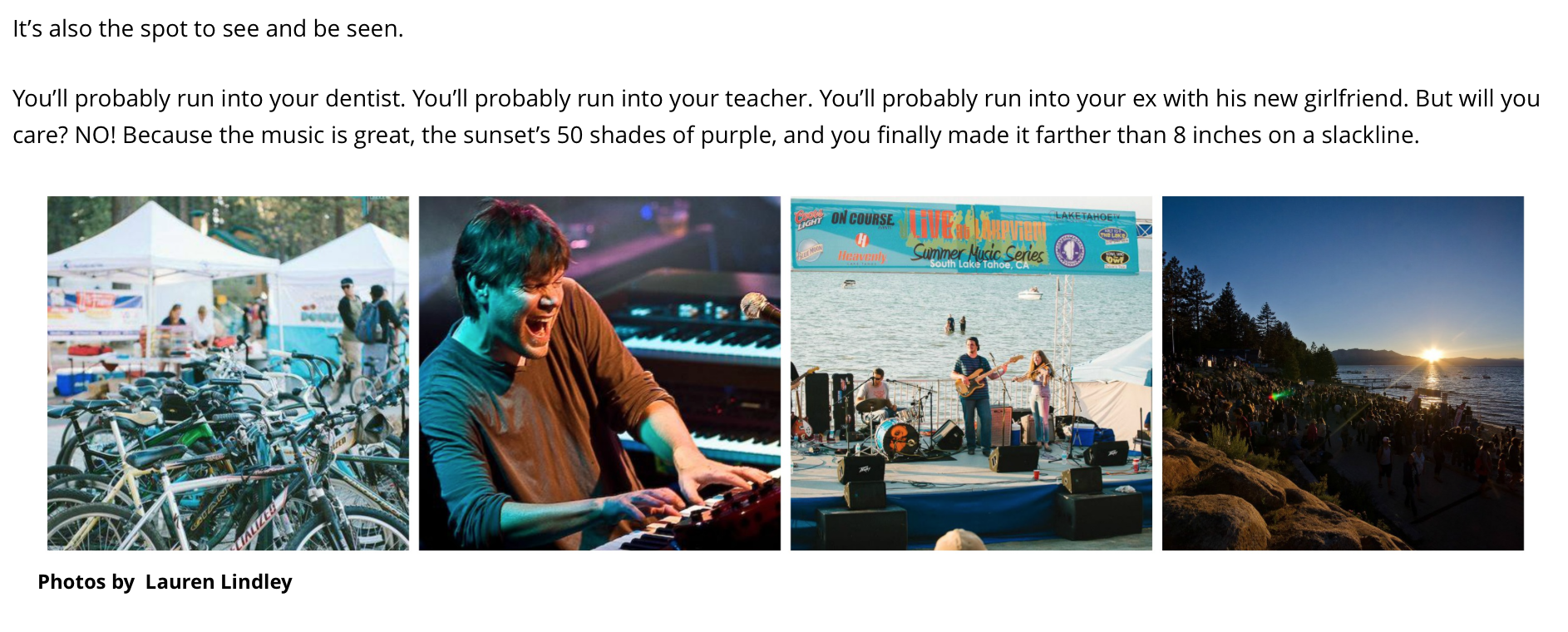 Thanks to TheTahoeJournal.com, you'll be able to catch recap photos from each weeks concerts on the beach and select entertainment previews throughout the season. We're stoked to have this new media sponsor on board, they rock and you're gonna want to check them out.
You'll also find tons of event information on SouthTahoeEvents.com, among many other online calendars. The information is out there, so get tuned in, start making your summer plans and we'll you on the beach real soon!